Teachers Get More Allowances As TSC's Virtual Learning Commences
Should the proposal go through the highest-paid teacher will take home 153,715, up from 118,242 shillings.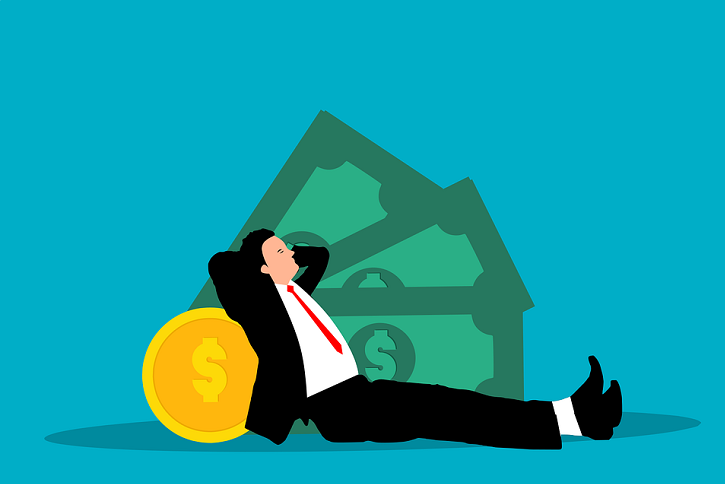 Teachers employed with the Teachers Service Commission (TSC) are set to get more allowances at the end of the month of January according to their employer. The allowances will be as per the CBA between TSC and teachers' unions in July 2021.
Teachers are also entitled to a number of leave allowances including a thirty-day annual leave with full pay. TSC says the allowances are aimed at streamlining teachers' performance and payment which has always been a contentious issue over the years.
Here are some of the allowances that teachers should expect: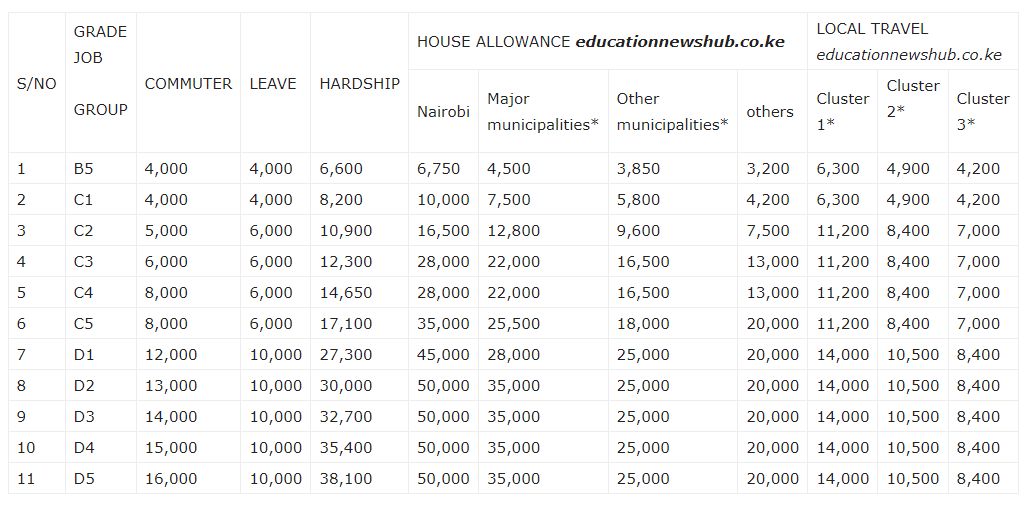 According to TSC, house allowances for the teachers will remain unchanged as of 2021. Here are the house allowances that the teachers are entitled to: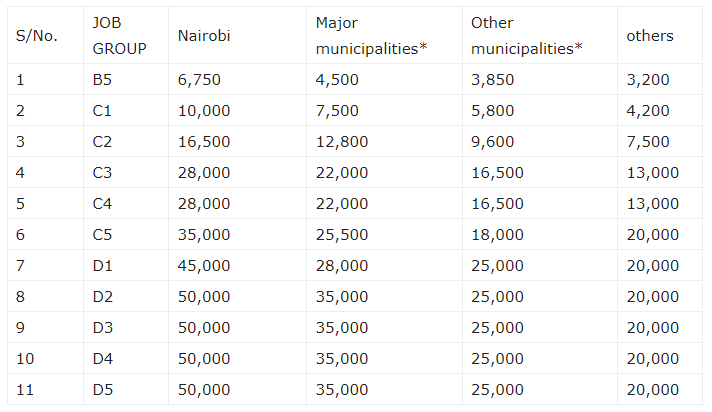 But Kenya Union of Post Primary Education Teachers (KUPPET) this amount is too little and is demanding more. KUPPET has proposed salary and allowance changes for its teachers which include a new and enhanced leave allowance.
KUPPET argues that the economy has recovered from the impact of the Covid-19 pandemic and now wants the lowest-paid teacher to earn 59,425 shillings, up from 34,955 shillings. Should the proposal go through the highest-paid teacher will take home 153,715, up from 118,242 shillings.
KUPPET Secretary-General Akelo Misori said the increment will translate to between 30-70 percent for the highest-paid workers and the lowest earners.
Virtual Learning
TSC has unveiled a teaching model to address the teacher shortage through the introduction of online lessons in schools. In the new model, a single teacher will simultaneously conduct lessons in several schools via Zoom.
The commission says the teaching model will ensure prudent utilization of human resources against the backdrop of persistent teacher shortages. The model will see a number of schools within a certain area agree on the time to live-stream particular lessons and the learners will be logged in.
The statement did not specify when the implementation of the system will begin. It, however, remains to be seen how TSC will implement the new system especially in parts of the country where there is no internet connectivity
There are also challenges such as the training of teachers to effectively implement the new model. CBC training Macharia has maintained that teachers are required to use differentiated modes of instruction and assessment for learners to benefit individually and progress meaningfully.
Read More: The Latest TSC Payslip And Salary For Newly-Employed Teachers
About Post Author