Vaal Real Estate Set To Hand Over Elite Residence; 95% Sold Out
The Elite Residence in Westlands is a development by VAAL Real Estate. The property is located on the exciting, high-demand…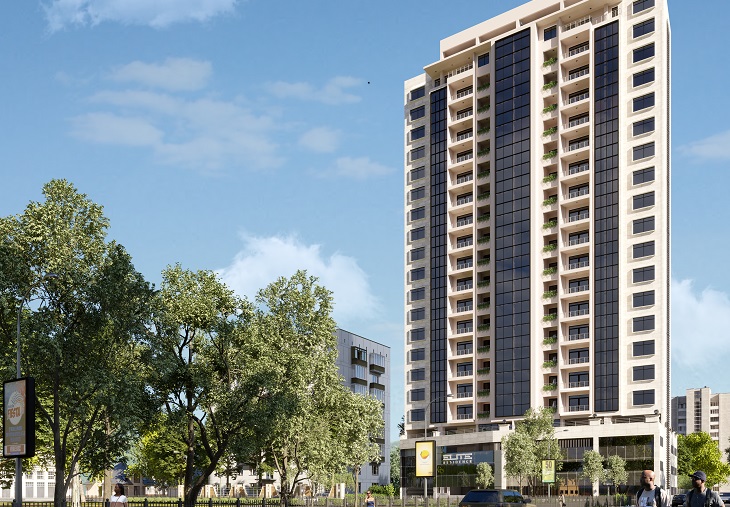 The Elite Residence in Westlands is a development by VAAL Real Estate. The property is located on the exciting, high-demand upper side of Westlands Road.
The project is a stone's throw away from the GTC which is a powerful hub for the elite in the business.  Elite Residence is conveniently located close to major transportation links and social amenities.
The concept consists of 20 floors of spacious 1 and 2 bedrooms, in bespoke luxury apartments, endowed with a comprehensive array of living amenities and leisure facilities, making the address perfect for investors.
Elite Residence – Why is it a great option?
Located in a prime location in Westlands, near social amenities, major transportation links, 5- and 4-star hotels.
Fitted kitchen with Bosch appliances and a wash and dryer washing machine
Highest return on investment (ROI) – Currently VAAL Real Estate has a special offer for the rental guarantee for the next 2 years.
Luxurious amenities and Unique features – Fully fitted rooftop gym, heated rooftop swimming pool, fitted meetings rooms, reception, 5 floors of parking.
These are just a few reasons why Elite Residence is considered one of the best Real Estate Investment opportunities in Eastern Africa today.
"It is my pleasure to announce to you that VAAL Real Estate will be handing over the Elite Residence to the apartment owners by Q2 of 2022. I believe that we have given our best to be within the expected project completion timelines amidst a global pandemic. Today we can confidently tell our customers to expect more when they work with VAAL Real Estate.'' Majeed Saad CEO, VAAL Real Estate
"We have an in-house property management and letting team of specialized professionals to ensure all our investors get the best service at the best rate. Our international team includes Engineers, Electricians and Plumbers with many years of professional experience. All investors at the Elite Residence are guaranteed of property occupancy within the first 6 months after the project handover. At the Moon Valley, which was VAAL's flagship, we achieved 100% occupancy rate after 8 months of completion. We offer professional property letting and management which prevents the owners of the Elite Residence the hustle and bustle of managing their units and looking for clients." Maria Gosteli, Property Letting and Management Manager.
About Post Author