Unpacking The Amazing OPPO Reno4, Your Companion Along The Way
That the Oppo Reno4 is definitely a world-class device is certainly not in doubt. Weighing in at 165 grams and…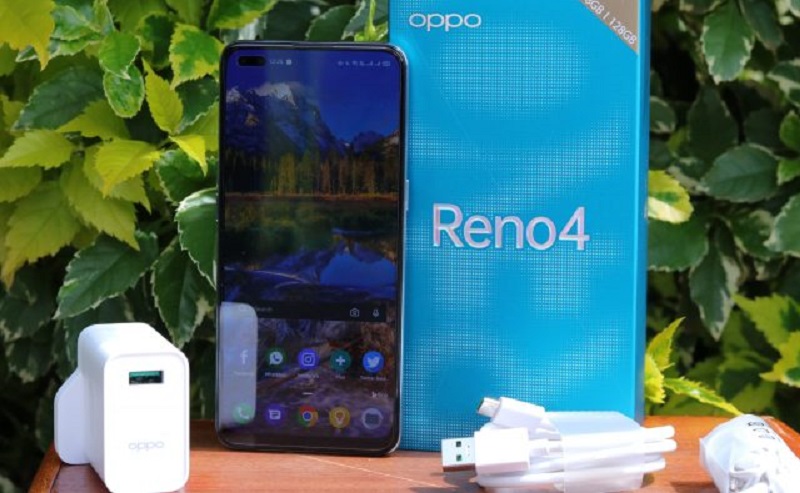 That the Oppo Reno4 is definitely a world-class device is certainly not in doubt. Weighing in at 165 grams and sporting a 6.4-inch full HD+ OLED display, the Oppo Reno4 comes with 8GB of RAM and 128GB of internal memory.
As Oppo Kenya's latest flagship device, the Reno4 is powered by 8 CPU cores, courtesy of Qualcomm's Snapdragon 720G chipset, with a clock speed up to 2.3GHz. In addition to the top performance you get, the Reno4 comes with a 4015mAh battery that lasts all day.
And if that gives you little comfort, you can relax in the knowledge that its 30W VOOC Flash Charger 4.0 plus its Safe Fast-Charge system will get you from 1% battery to 50% in less than 20 minutes.
But what if you're meeting someone in town and your phone only has 5% juice remaining? The Reno4's Super Power Saving Mode will help ensure you can still make your plans happen by making it possible to chat on WhatsApp for up to 1.5 hours!
That's all nice, you might be thinking, but what are those features that make this phone a must-have device in a world where unique features are fast disappearing? The AI-enhanced Smart Sensor. Thanks to this sensor, the Oppo Reno4 comes with the mind-blowing support for Smart AirControl and Smart Spying Prevention.
Yes, you read that right. You can now enjoy touchless, tapless freedom – and it is all thanks to Smart AirControl. Using this feature, you can easily pick up a phone call or even browse through Facebook, Insta, Tiktok, or even YouTube by merely using air gestures.
Imagine the convenience of not having to smudge your phone with fingerprints as you try to navigate your way through a YouTube recipe in your kitchen! Even better, the Reno4's smart Sensor can tell when your fellow sneaky passenger in the matatu tries peeking at your banner notifications when they pop up.
The Smart Spying Prevention feature kicks in when those who won't mind their own business strike. It automatically masks message and notification previews in banner notifications and the notification bar until such time as you can open them in private.
And now, let us talk about the one feature Oppo phones are undoubtedly known the world over for The cameras.
As always, Oppo engineers have not disappointed with the array of innovative ways to capture you at your best. At the rear, the Reno4 sports a 48MP wide-angle camera, an 8MP ultra-wide-angle camera, a 2MP macro camera, and a 2MP mono camera. At the front is a 32MP selfie camera.
Some of the most outstanding cameras feature that the Oppo Reno4 brags include the AI color portrait which lets your subject shine in vibrant color against a black and white background. There is even an option to fine-tune background blurring, which helps enhance the popping contrast effect of the portrait.
You can also make stunning monochrome videos where you select and retain red, green, or blue colors in your video recording, then turn the rest of the colors into black and white. And while we know that slow-mo has become something of a fad with every new smartphone in the market, the Reno4's 960fps Smart Slow-motion feature goes a step further.
Smart Slow-motion helps you showcase the full glory of even the briefest moments. It ensures that focus is automatically locked on the moving object and that the number of moments that can be recorded in a second is quadrupled. It's not just slow motion that has been improved, however.
You also get to enjoy smooth videos minus the shakes, all thanks to Ultra Steady Video 3.0. Yes, that means that when your shaky hands threaten to spoil a video recording, the Reno4's EIS helps make your videos steady.
There is little doubt that the Oppo Reno4 is a head-turner that not only makes a strong fashion statement but also delivers solidly in terms of camera and performance. And while it might not support external memory nor have NFC, it gives solid value in other areas. Don't miss out on the chance to capture you at your best. Get that Oppo.
About Post Author