TSC Releases List Of Teachers Who Failed To Complete TPAD2 Appraisal, Lists Penalties
School ICT champions have been put to task to support the Teacher Performance Appraisal and Development (TPAD) exercise in their…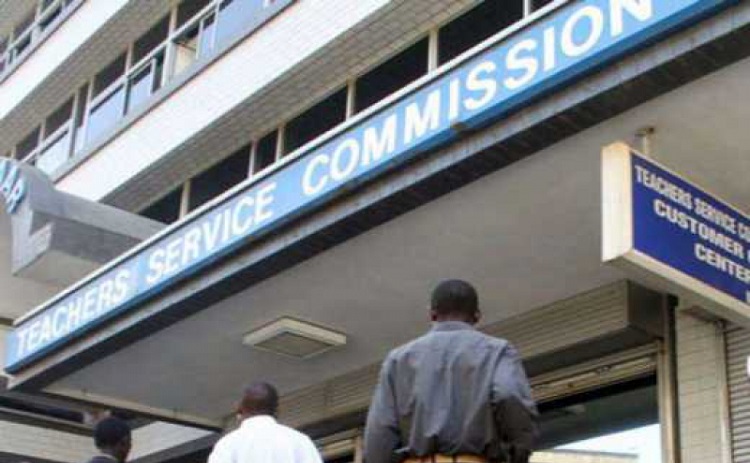 School ICT champions have been put to task to support the Teacher Performance Appraisal and Development (TPAD) exercise in their schools. This comes as the Teachers Service Commission, TSC releases a report which shows a number of teachers still fail to appraise and submit their scores on time.
According to TSC, TPAD which is an open appraisal system will allow teachers in primary and secondary schools to participate in evaluating their own performance and initiate their professional development.
Through the appraisal and development system, it is envisaged that teachers will become more empowered to regain the lost glory of the teaching profession and public confidence and support. So far details show teachers are conversant with the appraisal system which was introduced five years ago.
The Teacher Professional Appraisal and Development (TPAD) system, which has revealed that more than 90 percent of Primary and secondary school teachers are responsible, has been very helpful to the TSC, which has been facing difficulties with teacher absenteeism.
According to TSC Chief Executive Nancy Macharia, she noted that their data suggests that use has helped to lower teacher absenteeism, increase accountability, and improve the quality of instruction in schools despite the fact that some instructors still had issues using the system.
Dr. Macharia reports that a total of 319,584 primary and secondary school teachers successfully connected to the system, filled out their online forms, and submitted them to TSC for the most current evaluations.
32 counties had TPAD completion rates of more than 90%, according to the TSC study. Only Baringo County, which has experienced local instability, managed to complete projects at a rate of 79.4 percent. The counties of Lamu and Nairobi had the highest percentages of complete evaluations, at 99.36 and 99.05 percent, respectively.
Samburu, which increased percentages of instructors who had completed their assessments, according to TSC. These teachers from the next county lacked cooperation. 287,400 teachers completed their assessments in the first term of 2021, according to TSC
The number of teachers from 55.92 percent in the second term of 2021 to 84.67 percent at the time, had one of the highest pays increases to 293,419, and at the end of term three, 319,584 instructors had completed their evaluations.
The teachers who will fail in this exercise will be barred from processing loans or any third-party transaction. The teachers will not be able to access payslips.
The Teacher Performance Appraisal and Development tool was introduced in 2016. Later in 2019, it was renamed as TPAD2 after several changes were made.
However, the appraisal system met some resistance from the Kenya National Union of Teachers (Knut) which was then led by Wilson Sossion as secretary general.
The Kenya Union of Post Primary Education Teachers (KUPPET) rejected the policy change, saying they were not consulted and that the appraisal process was laborious and a waste of time. They accused TSC of disrupting learning and teaching by forcing teachers to spend many hours in cyber cafes downloading and filling the appraisal forms.
About Post Author