TSC Announces Internal Job Vacancies, Requirements And How To Apply
The Teachers Service Commission, TSC, has an announced internal vacancy following the exits of staff. The Commission invites applications from…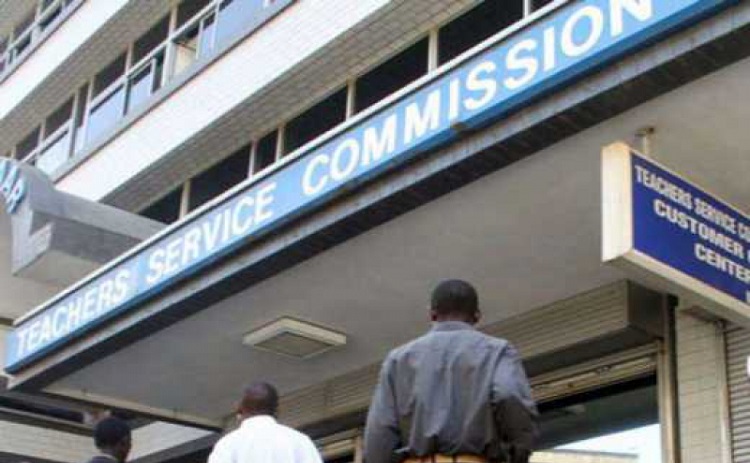 The Teachers Service Commission, TSC, has an announced internal vacancy following the exits of staff. The Commission invites applications from qualified, experienced, result-oriented, and highly motivated candidates to fill the following positions: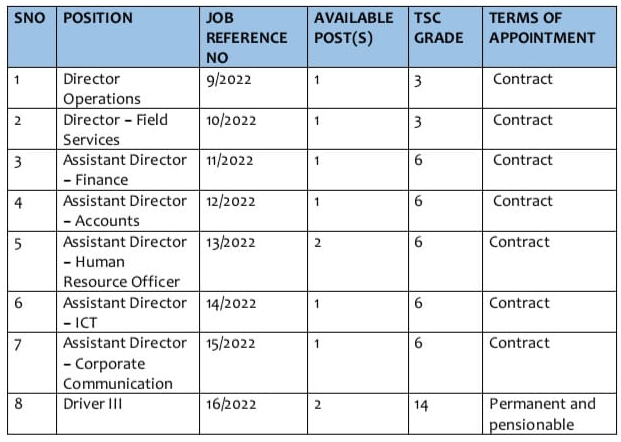 Applications should be received on or before 12th August 2022 by 5.00 pm. The TSC insists that no manual applications will be considered
How to Apply
Interested candidates are required to visit the Commission website www.tsc.go.ke for more information about the vacancies.
The TSC is an equal opportunity employer as per the constitutional provisions and law. Persons with disabilities (PWDs) are encouraged to apply.
Requirements for appointment
Served in the grade of Deputy Director in any of the following; Teacher Management/Finance, Administration, Human Resource Management, and Development for a minimum period of three (3) years.
Master's degree in a relevant field
Bachelors in any of the following areas Education, Accounts, Finance, Social Sciences, Human Resources or Public Administration.
Certificate in leadership course lasting not less than four (4) weeks from a recognized institution.
Certificate in computer applications skills;
Met the requirements of Chapter 6 of the Constitution; and
Demonstrated merit and ability in work performance
Served satisfactorily in the grade of Deputy Director for a minimum period of three (3) years
Bachelor's degree in any of the following disciplines: -Education, Public Administration; Business Administration, or equivalent qualification from a recognized institution
Master's degree in any of the following disciplines: – Education, Public Administration; Business Administration, or equivalent qualification from a recognized institution
Certificate in Leadership Course lasting not less than four (4) weeks from a recognized institution
Certificate in computer applications skills
Met the requirements of Chapter Six of the Constitution, and Demonstrated merit and ability as reflected in work performance and results
About Post Author