List Of Teachers Missing On TIMS, Deadline And How To Register
TMIS is an important database that TSC uses to manage its teachers. It's through the TMIS that a teacher can…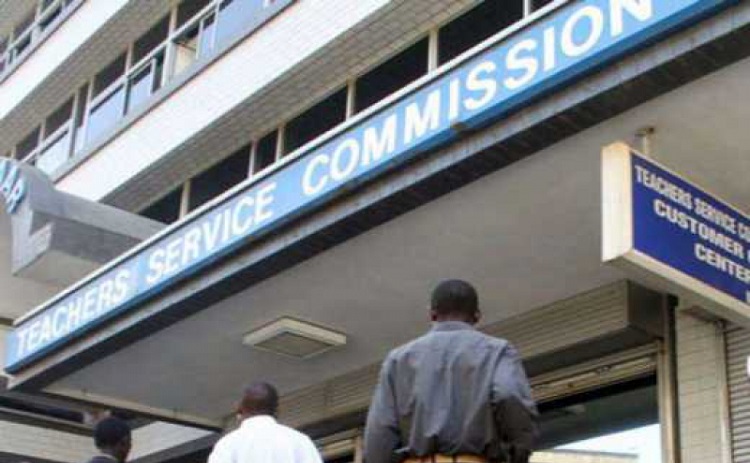 The Teachers Service Commission (TSC) has listed a number of teachers missing on Teacher management information (TMIS) in various schools.
According to TSC, the lists which contain the name of the teacher, his/her ID number, age, gender, county, sub-county, school TSC code, and school name have been shared with school heads to act on the data by registering the missing teachers.
TMIS is an important database that TSC uses to manage its teachers. It's through the TMIS that a teacher can be added to Teacher Professional Appraisal Development (TPAD).
The Commission plans to start face-to-face Teacher Professional Development (TPD) training in April this year according to TSC data.
The training is expected to take ten days and four TPD service providers have agreed on the training venues for teachers. According to TSC, Riara University, Kenyatta University, Kenya Education Management Institute (KEMI) and Mount Kenya University will offer the training.
TSC also said teachers will pay the service providers a capacity-building fee of 6,000 shillings yearly. Though there is a proposal for the state to pay for the TPD program, this has not been approved by Parliament.
School heads have till next week to ensure the missing teachers have been included in the TMIS platform. Failure to comply may lead to disciplinary action. A show cause or warning letter may be issued to teachers and school heads in charge.
How To add Teachers Of TIMS
Kindly must be a school head to perform this function. If you have the login details given by the school head you can as well proceed.
Open your browser like Chrome and visit the link https://teachersonline.tsc.go.ke/
In the Username part, enter the school headteacher, TSC number, and then enter his passwords for login into TIMS. Once you have entered the details, click login in
Place your cursor on TIMS returns and click submit teachers returns
Click next to enroll
Click next to teachers' details. A window containing details of each teacher in school will display
Enter the TSC number of a teacher you want to add and then press enter on your keyboard.
Once you press enter on your keyboard to search, the teacher details will appear
To access the list, click here https://teachersonline.tsc.go.ke/
Read More: Revised Salary Scale, Pay Slip, Allowances For Newly Employed Teachers
About Post Author