List Of Digital Lenders Approved By CBK So Far
The Central Bank of Kenya is still in the process of vetting and approving digital lenders in Kenya. So far,…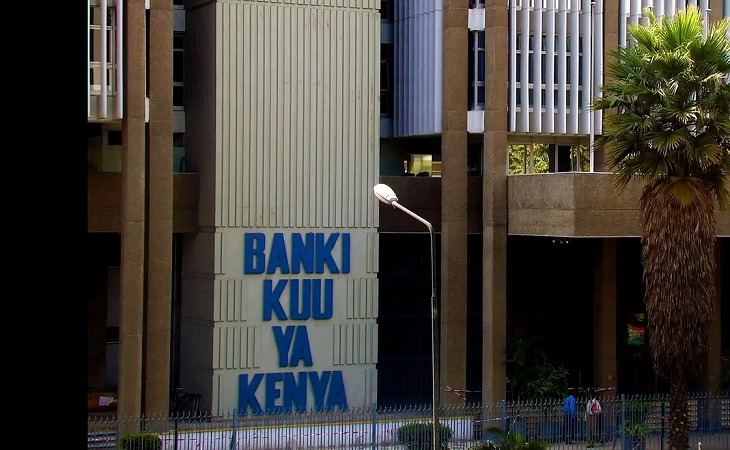 The Central Bank of Kenya is still in the process of vetting and approving digital lenders in Kenya. So far, the banking regulator has fully approved 22 lenders with an additional 12 approved on Monday. The list is just a drop in the ocean given those who have applied to be approved.
The Central Bank says it received about 381 requests from digital lenders who want to be approved. CBK says the process will take time because it needs detailed scrutiny of each player. Each approved player is given a new license and terms.
The statement from CBK comes after a section of digital lenders complained that CBK was taking too long to approve them making their customers think that they were operating without a license, hence unregulated. CBK has called on them to be patient.
Here is the list of those approved so far: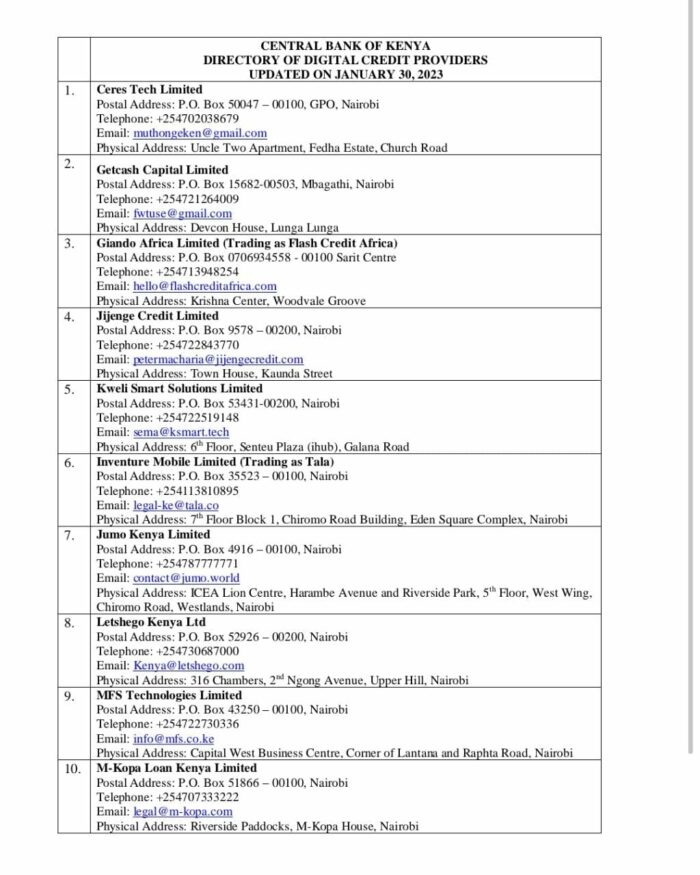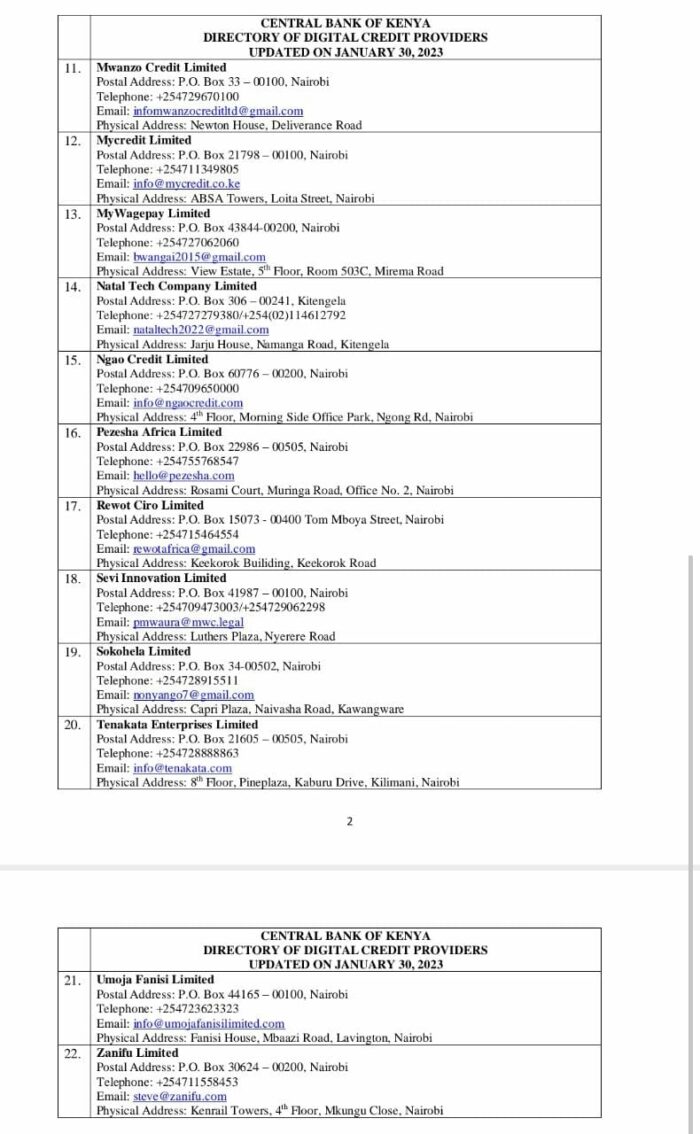 Kenya is said to have more than 500 digital lenders. Most of these digital lenders have been accused of taking advantage of desperate Kenyans to charge them high-interest rates. Some charge interest as high as 36 percent per day.
Dr. Patrick Njoroge, the Governor of the Central Bank of Kenya described them as "digital shylocks who prey on innocent Kenyans to frustrate them through high rates." The CBK Governor has been leading calls to regulate digital lenders.
Currently, digital lenders in Kenya are not allowed to list Kenyan on CRBs as it was before. They are also not allowed to call and threaten customers or send threatening messages to customers who default on payments.
The regulation of digital lenders came after it was realized that at least 500,000 Kenyans blacklisted on the CRB owed digital lenders 200 shillings and below. The CBK seems to have brought an end to this.
President William Ruto has also been against digital lenders and the rates they imposed on Kenyans.
About Post Author