LG's New Washing Machines: A Series with Features You Didn't Expect
Owning a washing machine is all glory and bliss until you're hit with the confusion of selecting the right setting…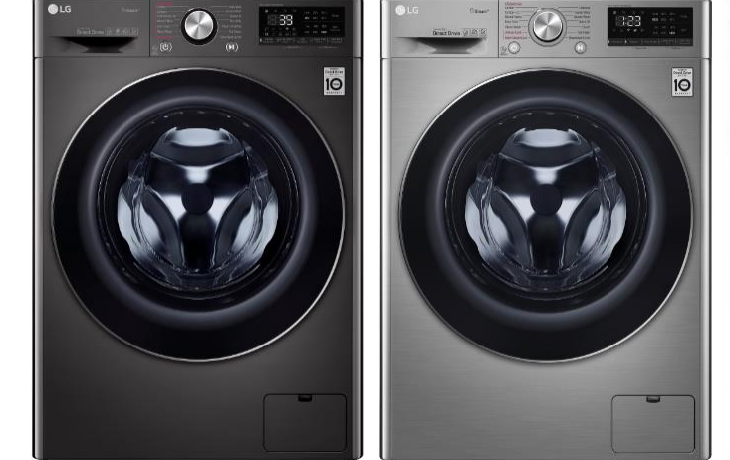 Owning a washing machine is all glory and bliss until you're hit with the confusion of selecting the right setting for your fabric.
This is one thing many homeowners often overlook and is the one reason for poor laundry results and fabric damage.
We have often wished we could just throw in clothes in the washer and let the machine work its magic. Well, that wish is now true.
Earlier this year, LG Electronics sought to help you attain bespoke care with a revolutionary technology called AI Direct Drive (AI DD). It is a fancy name for a tech that allows you to achieve laundry precision and unparalleled results without sacrificing efficiency.
Fitted in the new series of LG's washing machines, the AI DD has been designed to detect the volume and the weight of your clothes while utilizing its sensors to determine the type of each fabric in every load.
The information is then compared against more than 20,000 data points relevant to the washer for optimal wash cycle setting for the best outcome. As a result, the cleaning performance of the washing machine is improved and the life of your fabric is significantly extended.
To put it simply, if, for example, you throw in a load of T-shirts and pants into LG's washing machines with AI DD, it can detect the different materials and program the wash cycles to use tailored motions, temperatures, and time – different settings from those that would be used for beddings, delicate materials and other combinations of fabric – for the appropriate results.
With Allergy Care and Wrinkle Care, one does not have to worry about their health or the condition of their clothes after leaving the machine. In fact, little to no ironing is needed thereafter.
Other cool features include:
TurboWash™ 360 – Produces powerful jets to surround clothes from multiple angles so the detergent can penetrate deep into fabrics for a complete in under 30 minutes.
3D Multi Spray – Utilizes water jets placed in five different directions simultaneously to quickly break down tough stains.
In terms of maintenance, with LG's Proactive Customer Care, you can be alerted to potential problems before they occur for you to expedite repairs whenever necessary. How cool is that?
That said, the new LG washing machines with these and more features available in Kenya include:
LG V900 Series
LG V900 F4V9BCP2E 12KG Washer
LG V900 F4V9RCP2E 10.5/7KG Washer/Dryer
LG V900 F4V9RWP2E 10.5KG Washer
LG V500
LG V500 F4V5VGP2T 9/6KG Washer/Dryer
LG V500 F4V5VYP2T 9KG Washer
LG V500 F2V5PYP2T 8KG Washer
Each of these washers has different features and capabilities. The V900 series, for instance, come with LG's TurboWash whereas the V500 does not. Nonetheless, both series are highly efficient and elegantly designed with an incredible finish.
About Post Author