Kisumu Governor Bans Boda Boda Operations From Rich Neighbourhoods
Kisumu Governor Professor Anyang' Nyongo has suspended all boda boda operations from in the Milimani area after a "surge in…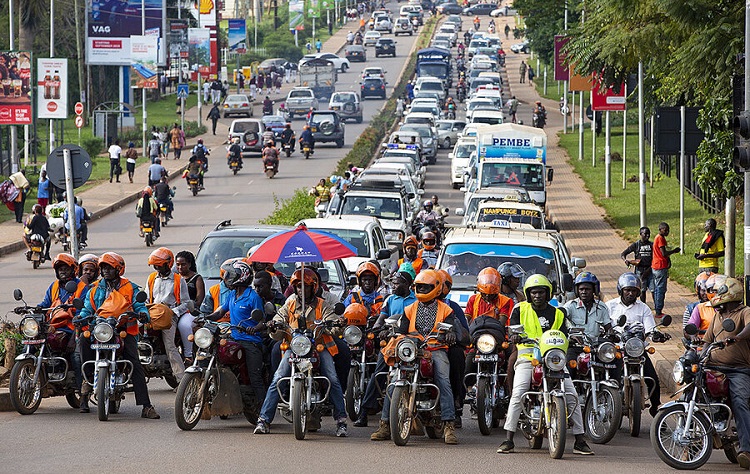 Kisumu Governor Professor Anyang' Nyongo has suspended all boda boda operations from in the Milimani area after a "surge in criminal activities."
In a directive, the Kisumu Governor says people in areas of Milimani and Tom Mboya Estates are increasingly being mugged by people riding on motorbikes.
He says a lady and her son who were "strolling" at around 8:45 pm on Thursday, were harassed and mugged by two men who were on a boda boda.
Here is the statement from the Governor of Kisumu County: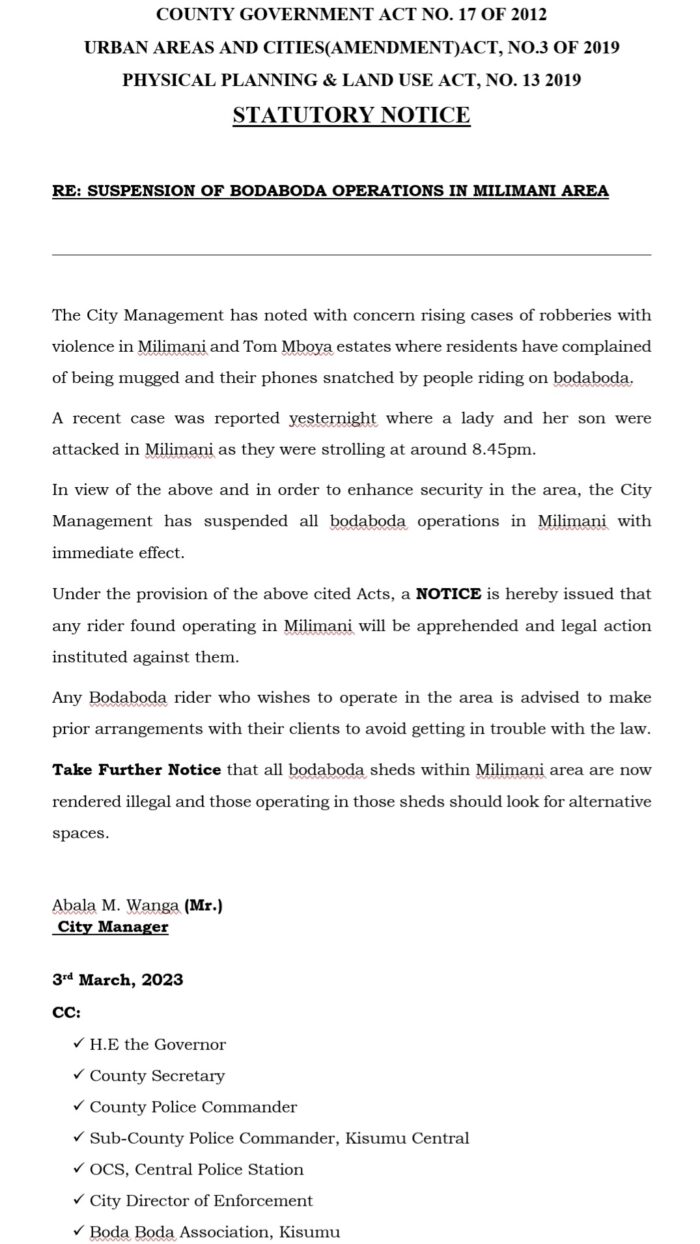 The Governor has said that any boda boda rider who will be found within the named areas will be arrested and prosecuted.
Those against the ban are saying it would have been easy for the Governor to enhance security in the areas by asking police to patrol more than banning a whole business.
"It is not good to generalize. Not all boda-boda riders are criminals. We agree there are a few rotten eggs, but not everyone. Some of us are striving to make a living for our families," said Evans Omondi, a boda boda rider in the Milimani area.
Criminals in Kenya prefer using boda boda because it is easy to maneuver through traffic and easy to get away in case of being found or chased by the police.
Criminals using boda boda have been on the rise in Kisumu, Nairobi, and Mombasa. In Nairobi, the stretch between Pioneer University and Ngara has become notorious with people losing their phones, laptops, and money.
In Mombasa, the criminals on motorbikes are so daring that they move around with machetes and guns. M-Pesa shops in Mombasa have become the recent targets of these criminals who are attacking them and stealing money.
Many have blamed the rising cost of living and the rise in the unemployment rate in the country for the increase in criminal activities.
About Post Author