Kenyan MP Wants Members Of LGBTQ Jailed For Life
Days after the Supreme Court of Kenya ruled that the LGBTQ communities in Kenya are free to form and register…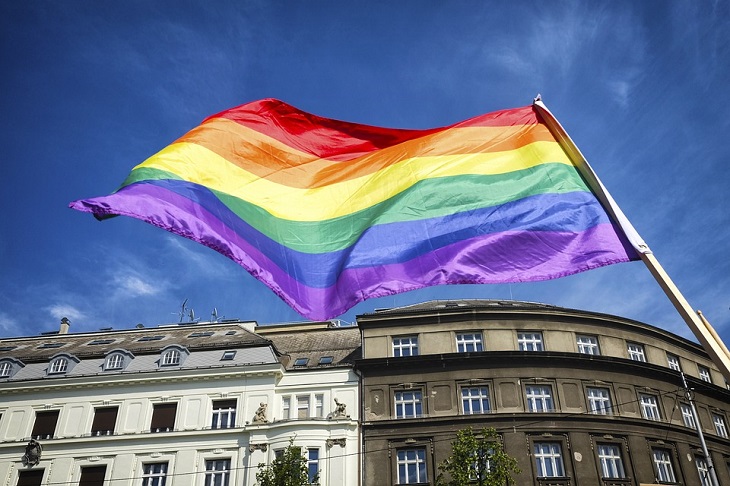 Days after the Supreme Court of Kenya ruled that the LGBTQ communities in Kenya are free to form and register their organizations with the Kenya NGO coordination Board, a Kenyan MP wants them sent to jail for life in a new letter to parliament.
"Given that the right to freedom of association is a human right vital to the functioning of any democratic society, we hold that this right is inherent in everyone. Irrespective of whether the views they are seeking to promote are popular or not," said the Supreme Court.
But MP George Peter Kaluma of Homa Bay Town Constituency has written to the National Assembly Speaker seeking permission to present a bill that will "prohibit homosexuality and promotion thereof", a move that might bring an uproar from the West.
The MP says the Bill will suggest an "increase in the penalty for those convicted of engaging in or promoting the acts to imprisonment for life or commensurate sentence."
Here is the letter the MP has written to the National Assembly: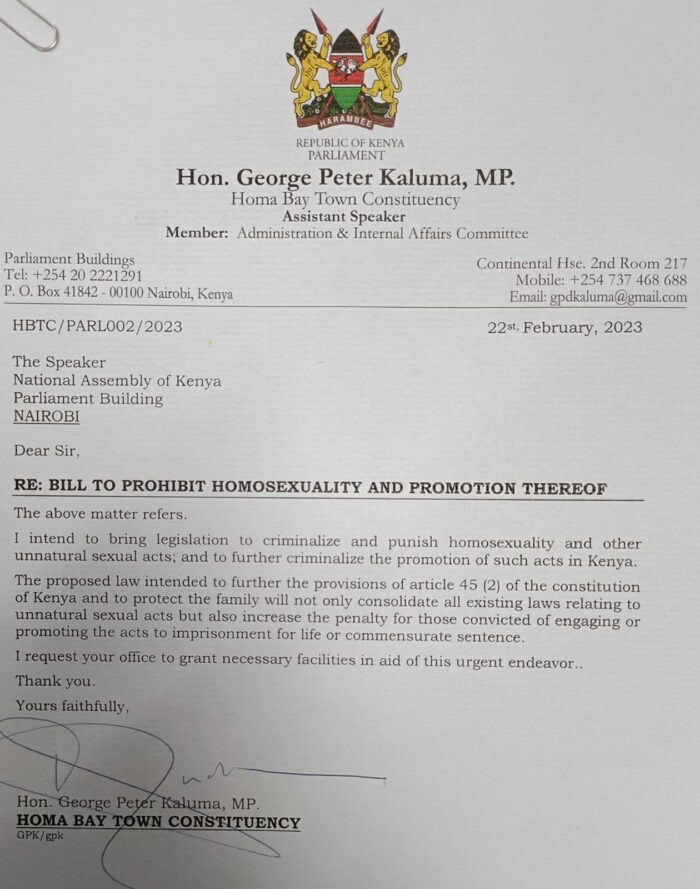 For more than 11 years, members of the LGBTQ in Kenya have been petitioning the courts to be recognized and be allowed to register their organizations just like "other Kenyans". Most leaders have been against the move including the churches.
There have been incidents where members of the "Rainbow Movement" as they are popularly known, being killed it victimized in public. Human rights organizations both in Kenya and other European countries have been calling on the government to acknowledge the groups.
African countries such as Uganda, Rwanda, and Zimbabwe have bluntly refused to acknowledge members of LGBTQ. In Uganda, President Yoweri Museveni has threatened to jail anyone found engaging in the "unnatural act", same with the President of Rwanda, Paul Kagame.
Will the Bill by Peter Kaluma see the light of day or will die a natural death?
About Post Author