How To Win Instant Prizes With Safaricom Go Monthly
Kenya's telecommunication giant, Safaricom, has launched the 'Gomoka na Go Monthly'  promotion that will see customers get to spin a…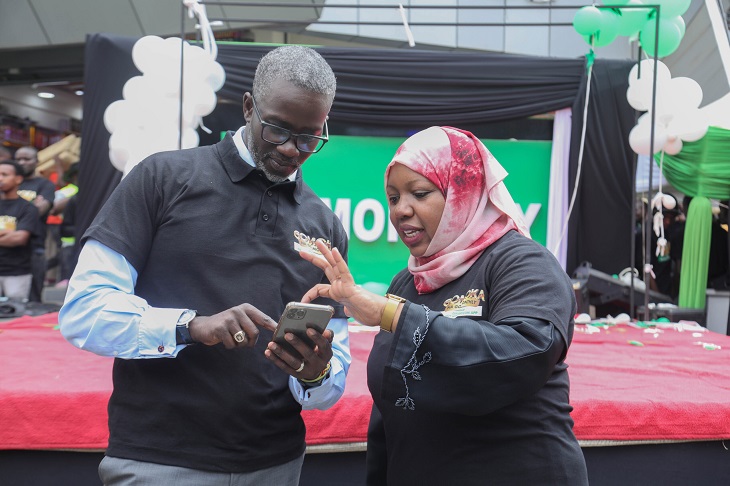 Kenya's telecommunication giant, Safaricom, has launched the 'Gomoka na Go Monthly'  promotion that will see customers get to spin a wheel and win various prizes once they purchase any Go monthly plans, in a one-of-a-kind promotion in the country at the moment.
Safaricom customers will be rewarded with daily and monthly cash prizes, with a total prize pool of over 30 million shillings. These prizes will include data bundles; instant M-PESA cash prizes ranging from 250 to 10,000 shillings with a grand prize of 1,000,000 shillings every month.
The Go Monthly plans are a mix of enriched data plans, minutes plans, and All-in-One & Post-Pay. The plans deliver convenience and control to Safaricom customers across the country. The promotion will run from Monday, June 19, 2023, to Tuesday, September 18, 2023.
Safaricom has also revamped its monthly All-In-One, Post-Pay & Data Bundles plans, ensuring that customers can enjoy more data for less, cushioning them against the current challenging economic times.
"We are delighted to unveil the 'Gomoka na Go Monthly' promotion, a powerful innovative promotion that not only rewards our esteemed customers but also delivers great value and provides support in the current economic challenges.
Through seamless internet access, we are empowering individuals to elevate their livelihoods through the transformative force of online connectivity. Rest assured, everyone stands a chance to win something extraordinary – from instant M-PESA prizes and data bundles to the 1 million shillings grand prizes awarded each month in our exhilarating draw," said Peter Ndegwa, CEO of Safaricom
"We welcome our customers to participate in this exciting promotion. Customers simply need to purchase any monthly plan through either the USSD code *544# or the mySafaricom App. Upon completing their purchase, customers will be prompted to click a link to the Safaricom App or website. Here, they will have the opportunity to spin the wheel and win instant rewards."
Safaricom has always been committed to delivering innovative solutions that enhance the lives of Kenyans. The 'Gomoka na Go monthly' promotion is empowering customers with affordable data packages as well as a purely enriched minutes plan and the opportunity to win substantial prizes. Customers now have more control over their spending, more value for their money, and worry-free monthly connection.
The Magic:
All in One and Post-Pay revamped packages for 1,000 shillings will now have customers enjoy 8GB up from 5GB plus 400 minutes, 1,000 SMS and free WA; 2,000 shillings will enjoy 17GB up from 15GB plus 1,000 minutes, 2,000 SMS and free WA; 3,000 shillings will get 27GB up from 25GB plus 1,500 minutes, 5,000 SMS and free WA.
Monthly Data plans revamped packages for 1,000 shillings now offer 10GB up from 7GB plus free WA and 22GB up from 20GB plus free WA for only 2,000 shillings.
Monthly Minutes plans include 500 shillings for 300 minutes, 500 SMS; 1,000 shillings for 800 minutes, 1000 SMS; 2,000 shillings for 1,700 minutes, 5,000 SMS and 3,000 shillings for 2,700 minutes, 5,000 SMS.
"We understand that our customers are constantly juggling various responsibilities to ensure they progress in life. This promotion allows all our customers, no matter their budget, to buy an all-inclusive bundle that will serve them through the month. Additionally, we understand the need to collectively share the financial burden hence the promo and the rewards," added Mr. Ndegwa.
Read Also: Safaricom Commits Ksh 400 Million As Chapa Dimba Returns
About Post Author