Safaricom Commits Ksh 400 Million As Chapa Dimba Returns
The much-awaited Chapa Dimba na Safaricom is back, this time in style with Safaricom committing a whopping 400 million shillings.…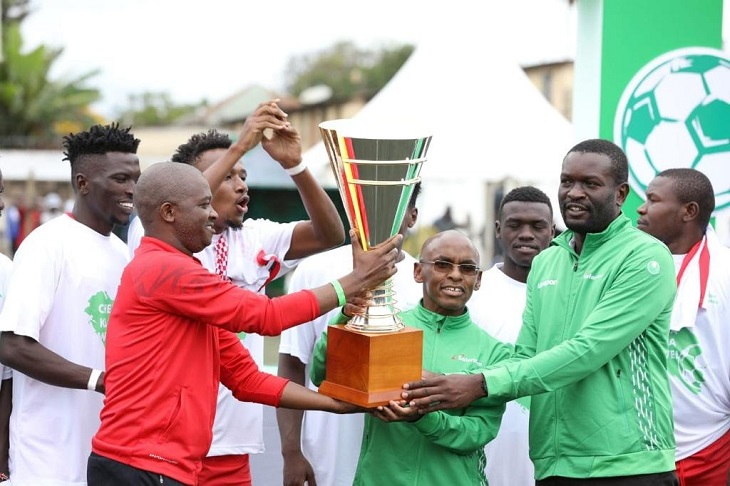 The much-awaited Chapa Dimba na Safaricom is back, this time in style with Safaricom committing a whopping 400 million shillings.
The Chapa Dimba football tournament will kick off on the 3rd of June in the Western Region following its launch Saturday at Camp Toyoyo grounds in Jericho, Nairobi County.
This year, the total prize money for the tournament has doubled to 20 million shillings to reward the winning boys' and girls' teams in the county, regional and national finals.
The tournament a collaboration between Safaricom and Football Kenya Federation returned after a two-year hiatus following the global outbreak of Corona Virus. Safaricom has committed over 400 million shillings to support the tournament which will run from June 2023 to January 2024.
Safaricom Chapa Dimba aims to provide a structured platform for scouts and coaches to tap into new talent and build feeder systems for the Kenyan leagues across the country, while also training a total of 250 coaches.
The best football players, 2 boys and 2 girls will be scouted during each of the regional finals, to form an All-Star team and get an opportunity to visit Spain for a 10-day training camp, with two players getting international placement in a youth team in Spain.
Safaricom Chapa Dimba was first launched in 2017 to give young people between the ages of 16-20 years a platform to showcase their talent and has produced many talented players including Benson Omalla, Jentrix Shikangwa, and Cynthia Livondo among others.
About Post Author