Here Is TSC New Commuter Allowances Rates Per Job Group
The Teachers Service Commission (TSC) pays a Commuter allowance to all teachers on the payroll. This is an allowance paid…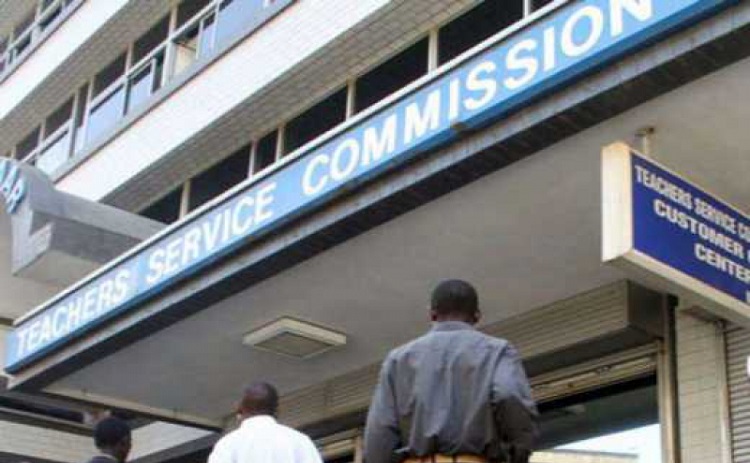 The Teachers Service Commission (TSC) pays a Commuter allowance to all teachers on the payroll. This is an allowance paid to teachers, monthly, to cater for transport costs to duty. The commuter allowance is also paid according to the teacher's job group.
Teachers in Kenya under the TSC don't get uniform allowances. They are paid according to their job group and workstation. It is also integral to remember that only pensionable and permanent teachers receive allowances from the Commission.
Teachers who work in the Nairobi region get the highest allowances than those plying their trade in remote areas. Additionally, teachers in a higher job group enjoy a bigger allowance than those in lower groups. Therefore, teachers are paid allowance based on ranks and job responsibilities, and the regions they work in.
Even though most teachers' allowances are paid monthly, some are one-offs. Teachers are paid either remunerative or reimbursable allowances.
Chief Principals at Grade D5 receive the highest amount of monthly commuter allowance. These teachers receive Sh16,000 per month as a Commuter allowance.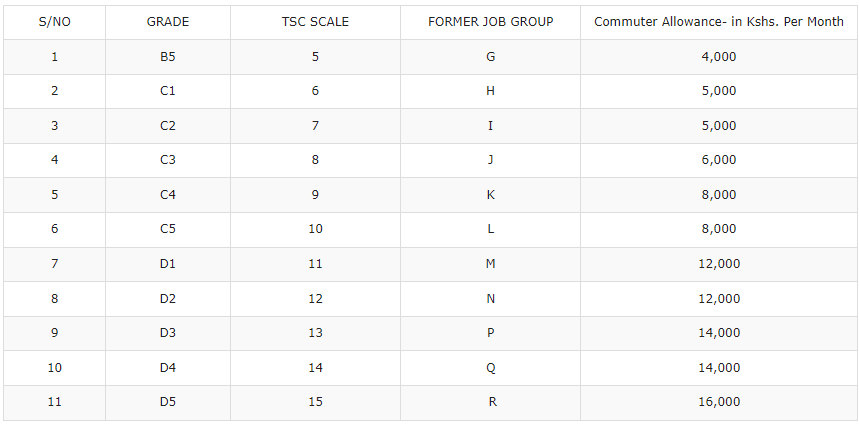 The revised teacher commuter allowance rates under the 2021–2025 Collective Bargaining Agreement have been made public by the TSC.
Senior Principals in grade D4 and Principals in grade D3 get a monthly commuter allowance of Sh14,000. On their part, Deputy Principals III in grade D2 and Deputy Principal IV & Senior Master II in grade D1 receive Sh12,000 as a monthly commuter allowance.
Senior Masters II (grade C5) and Deputy Head Teachers (Grade C4) equally get a commuter allowance of Sh8,00. Secondary school teachers in grade C3 are paid a monthly commuter allowance of Sh6,000. Note that this is the largest group of secondary school teachers. The least paid teacher in grade B5 receives a monthly commuter pay of Sh4,000.
About Post Author