East African Safari Classic Rally Set For February 10th
The rally will feature many international names such as the global star of track and social media, Ken Block, and…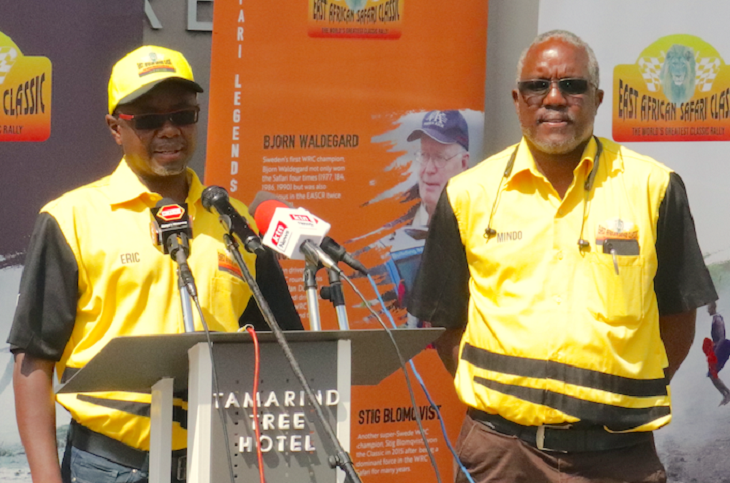 Preparations for the 10th edition of the iconic East African Safari Classic Rally are in top gear as 48 local and international teams confirm that they will be battling it out across the contrasting terrains of Kenya.
The rally, taking place between 10th – 18th February 2022, will traverse 11 diverse Kenyan Counties including Nakuru, Elgeyo, Marakwet, Baringo, Laikipia, Kajiado, Taita Taveta, and finish in the idyllic Indian Ocean location of Watamu in Kilifi County.
East African Safari Classic Rally Event Director, Natasha Tundo, said the world had undergone a difficult period due to the prolonged Covid-19 pandemic and it was about time rally enthusiasts enjoyed the World's Greatest Classic Rally, a 9-day adrenaline-filled event that will cover almost 5,000km.
"We are fully prepared to deliver an exceptional Classic Rally despite the challenges presented by the global pandemic; it is an important breakthrough in marketing our Country's diversified culture and as a tourist destination. We believe that this rally will show global audiences the best of Kenya across all our media platforms, including TV, digital, radio, and press." Ms. Tundo stated.
The 2022 East African Safari Classic Rally will be flagged off at the Kenya Wildlife Service Training Institute in Naivasha on 10th February 2022 and finish in Watamu, Kilifi County, 9 days and 5,000 kilometers later.
The rally will feature many international names such as the global star of track and social media, Ken Block, and his co-driver Alex Gelsomino driving a Porsche 911.
Local notable drivers taking part include Eric Bengi, 45, who has been rallying since he was 34 and competed in this year's 2021 WRC Safari Rally, and navigator, Gatimu Mindo, who is 47, entering the East African Safari Classic Rally for the first time in a famous and proven Safari rally car, the Datsun 180B.
Ms. Tundo said this year's event will bring back the glory days of rallies past and promote Kenya while showing commitment to sustainability and conservation. "We're committed to off-setting direct carbon emissions and have partnered with REDD+ across the route. Our partnership will deliver forest and water conservation along with reforestation projects and the creation of sustainable value and real opportunities for local communities and the broader Kenyan society.", Ms. Tundo said.
The Event Director said rally drivers will scatter carefully selected species of indigenous trees at each checkpoint. Over 50,000 trees will be planted along the route.
"As Kenyans, we recognize the important role of sport in the community and are proud to play a significant role in raising environmental awareness via world-class rally events.  We intend to maintain the goal of net-zero emissions for the event in the future, keeping our rally committed to environmental sustainability.", Ms. Tundo explained.
Additionally, the rally is partnering with For Rangers, a dedicated group of individuals who are raising money for the welfare of rangers who risk their lives daily to protect Africa's endangered species.
The organizers are enormously grateful to their sponsorship partners including Victoria Commercial Bank, Standard Group, A&K, Safaricom, NTT Dimension Data,, Kenya Tourist Board, Aquamist, Vivo Energy, and East African Breweries Limited.
About Post Author