Co-operative Bank Breaks The Norm To Open 7 New Branches
Mco-opCash mobile wallet has registered 5.3 million users and disbursed 51.3 billion shillings in loans.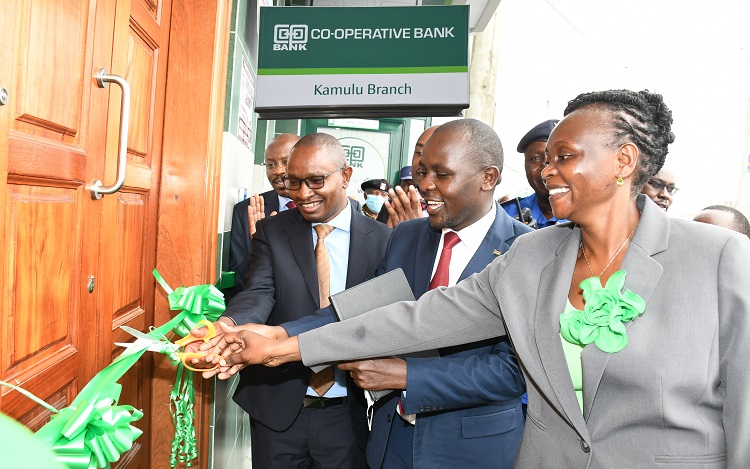 The Co-operative Bank of Kenya is set to open 7 new branches. This is contrary to other industry players who have been shutting down physical branches to concentrate on mobile banking. The 7 new branches will bring the total number of Co-operative Bank branches to 180 in Kenya.
Seven new Co-op Bank branches are underway in carefully-selected locations namely:
Kamakis on Nairobi's Eastern Bypass

Kabarnet

Iten

Moyale

Mwiki/Kasarani

Bunge at the new Parliament Tower in Nairobi

Kamulu in Nairobi Eastlands
According to a statement from Co-op, the expansion of brick and mortar presence will complement the bank's robust Digital Banking channels that continue to grow in popularity to now handle over 90 percent of customer transactions.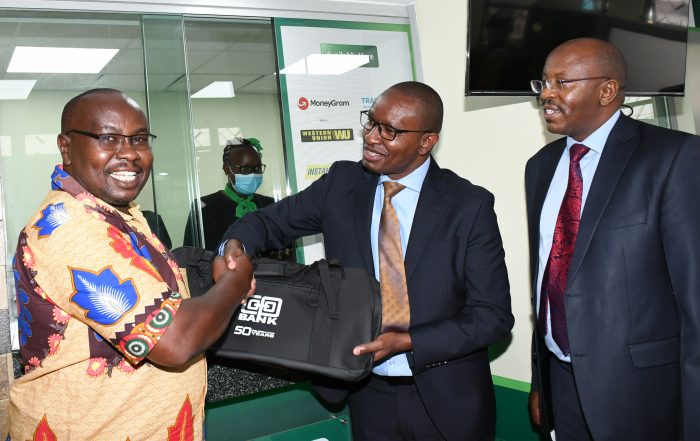 Currently, Mco-opCash mobile wallet has registered 5.3 million users and disbursed 51.3 billion shillings in loans at the close of the third quarter of last year, averaging 5.7 Billion shillings per month.
The decision to determine the need and location of new branches is determined through rigorous market research.
The new branches do not typically increase staff headcount as they are usually staffed from existing teams, following the branch transformation and digitization program implemented under the Soaring Eagle project that has enabled agile resourcing of the business.
Banks have been making cost savings by rolling back their branch network as some customers prefer to use online banking services, what informs the decision to buck this trend and open new branches?
Why physical branches when other players are cutting down? Co-op's Reply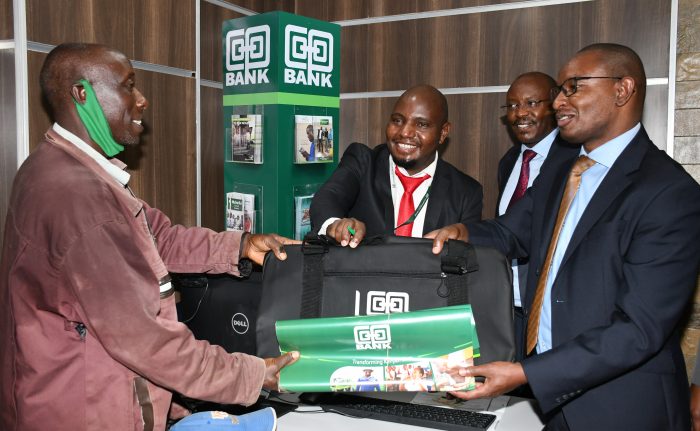 The selection of branch sites is always supported by rigorous market research to ensure viability, for which reason we've never closed a branch in our 50-year history. Co-op Bank's new branches give us an insight into emerging centers of economic activity that are currently underserved by banks.
The emerging theory that bank branches and ATMs will cease to exist is largely wishful thinking driven by desires to cut brick and mortar costs, and not by credible customer feedback on the service outlets through which customers prefer to be served.
Co-op Bank branches are Service Hubs, as they serve not just own customers, but also service the bank's subsidiary network including Saccos especially those running FOSAs now numbering 479 countrywide, and 23,000 bank agents who depend on our cash management services, training, and supervision to run.
The advent of Devolution and the establishment of County Governments has fostered a totally new economic dynamic with counties emerging as new centers of economic dynamism. Co-op Bank has a County Banking Strategy aimed at building competencies to serve the unique needs of the various counties and communities.
The ongoing migration of routine bank transactions such as cash withdrawals, deposits, and payments to alternative channels offers banks the space for deeper engagements with customers and the wider community. This includes more focus on customer advisory, consultancy, and training, to build lifelong relationships, brand immersion, and sustainable value-add to the communities in which we do business.
About Post Author