Co-op Bank's Profits Up 59% To Hit Ksh 22.6 Billion
The Co-operative Bank of Kenya has reported a Profit Before Tax of 22.6 Billion shillings for the full year 2021,…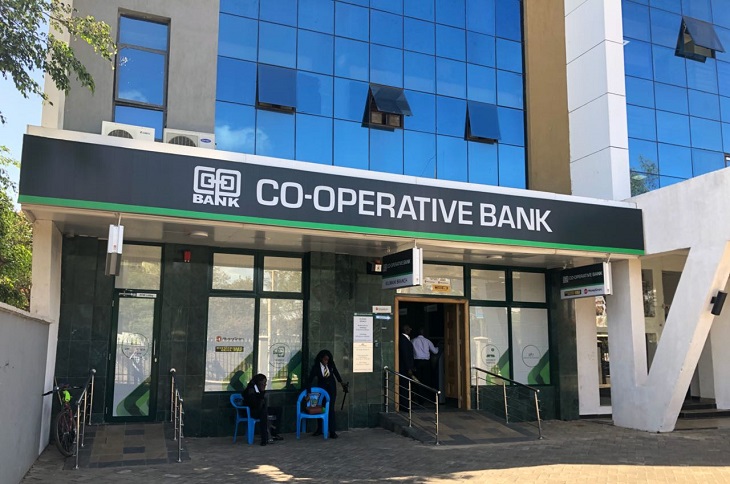 The Co-operative Bank of Kenya has reported a Profit Before Tax of 22.6 Billion shillings for the full year 2021, a strong 59 percent growth compared to 14.3 Billion shillings recorded in Full Year 2020.
This represents a commendable Profit After Tax of 16.5 billion shillings compared to 10.8 billion shillings reported in 2020. Total Assets grew to 579.8 billion shillings, a +8 percent growth from 536.9 billion shillings in the year 2020
At the same time, net loans and advances book grew to 310.2 billion shillings, a +8 percent growth from 286.6 billion shillings in the year 2020. Investment in Government securities grew to 184.1 billion shillings from 161.9 billion shillings in 2020, a +14 percent growth.
Customer deposits grew to 407.7 billion shillings, a +8 percent growth from 378.6 billion shillings. Borrowed funds from development partners stood at 42.9 billion shillings from 46.0 billion shillings in 2020.
Shareholders' funds grew to 100.2 billion shillings (+10 percent) from 90.7 billion shillings in 2020 enabling us to continue pitching for big-ticket deals.
The total operating income grew by 12 percent from 53.8 billion shillings to 60.4 billion shillings. At the same time, total non-interest income grew by 11 percent from 17.5 billion shillings to 19.4 billion shillings. Net interest income grew by 13 percent from 36.3 billion shillings to 41.0 billion shillings while the total operating expenses improved by 3 percent from 39.4 billion shillings to 38.1 billion shillings.
A successful Universal Banking model and the implementation of SalesForce Effectiveness has seen the Group serve over 9 million Account holders across all sectors.
"Through our multi-channel strategy, the Bank has successfully moved 94 percent of all customer transactions to alternative delivery channels and expanded 24-hour contact center, mobile banking, 561 ATMs, internet banking, and over 26,000 Co-op Kwa Jirani agency banking terminals," said Co-op Bank in a statement.
Key focus on digital banking, with the all-telco Mco-op Cash Mobile Wallet continuing to play a pivotal role in the growth of non-funded income with 3 Million customers registered and loans worth Kshs 71.2 Billion disbursed year-to-date, averaging 6 billion shillings per month.
Currently, over 144,000 customers have taken up the MSME packages that we rolled out in 2018, and 19,963 have been trained in business management skills. To date, we have disbursed 42.5 Billion to MSMEs through our E-Credit solution.
"Our unique model of retail banking services through Sacco FOSAs enabled us to provide wholesale financial services to over 464 FOSA outlets," added Co-op Bank. 
About Post Author