Britam To Cover ENA Coach Customers
Britam Holdings Plc and Voltic Kenya, a technology company offering ticket automation and parcel management solutions within the transport sector…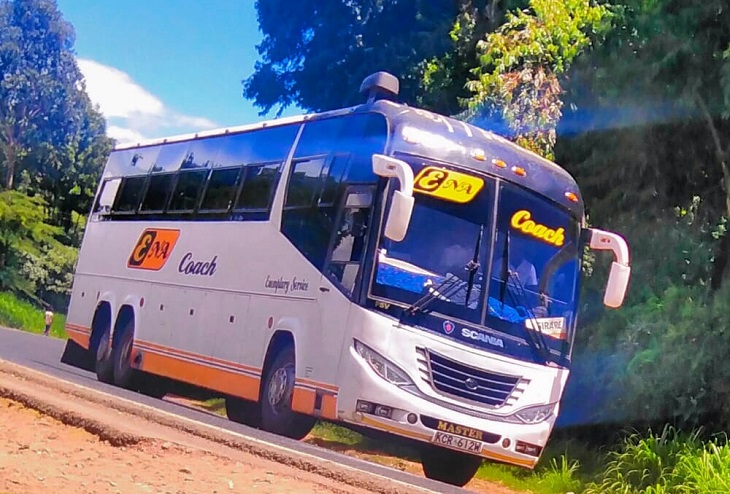 Britam Holdings Plc and Voltic Kenya, a technology company offering ticket automation and parcel management solutions within the transport sector through their i-abiri digital platform have partnered with ENA to extend a trip personal accident insurance offering to all ENA coach customers.
The offering provides travelers a coverage of 50,000 shillings on Accidental Medical Expenses, 15,000 shillings on Ambulance Services, and 200,000 shillings in the unfortunate case of accidental death or disability during the duration of their trip at no extra charge.
Richard Mogire, CEO, of ENA Coach, said that the partnership is a value add to their customers and is well aligned to their mission statement to offer all their customers Exemplary Service
George Makori, CEO of Voltic Kenya said: "Voltic is dedicated to providing passengers and the entire transport sector with innovative solutions. Apart from just offering our customers a service moving them from point A to point B, we provide them a value-added service that provides additional protection in the course of their trip.  We are keen on using technology and innovation to support the transport sector. Our collaboration with Britam will help us to address this issue."
"This partnership with Voltic & ENA is well aligned with Britam's strategy to be an innovative and customer-centric organization that uses technology and collaborations to design solutions that serve customers," said Britam's Partnerships & Digital Director, Evah Kimani.
About Post Author