You Will Pay Ksh 200,000 For Using Riggy G Without Permission
Deputy President Rigathi Gachagua has trademarked his nickname, Riggy G, and those who use it without his permission will pay…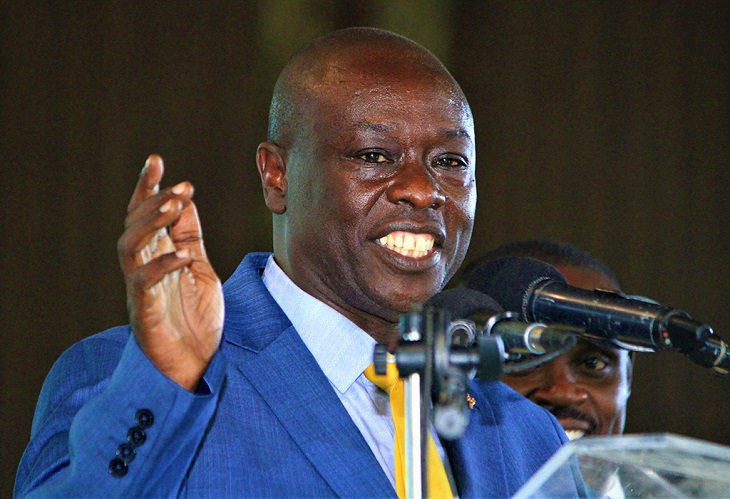 Deputy President Rigathi Gachagua has trademarked his nickname, Riggy G, and those who use it without his permission will pay a fine of 200,000 shillings or be jailed for up to 5 years.
Kenya Industrial Property Institute (KIPI) has accepted the request by Rigathi Gachagua to trademark the name, giving him exclusive rights to use it.
The Deputy President will now be able to use the name in prints and official gatherings as the sole owner of the name. KIPI has given Kenyans who want to challenge the move to do so before the process is finalized.
"Framed or unframed lithographs, paintings and watercolors; address stamps; booklets; advertisement boards; magazines; packaging material; paper bags, envelopes and containers for packaging," the document read in part.
The use of the phrase will also be prohibited during the "organization of sports competition; publication of texts; publication of books; providing online electronic publications; the online publication of electronic books and journal; entertainment," KIPI indicated.
"Any person who sells or imports any goods or performs any services to which a registered trade mark is falsely applied shall be guilty of an offense.
The nickname went viral after Catholic University law student Ivy Chelimo shared her views on the deputy presidential debate in July last year.
The lady who came up with the name Riggy G was awarded by being employed to work in the office of the Deputy President of the Republic of Kenya. A move that received an uproar from a section of Kenyans. But this is Kenya.
The trademark of Riggy G comes after COTU Secretary General Francis Atwoli trademarked the phrase "Alaa!" That he used while on Jeff Koinange Live on Citizen TV.
The phrase "Alaa" had become common, used to make memes, and even used by DJs in songs. It is now a crime for one to use the phrase without getting permission from Francis Atwoli himself.
About Post Author