Why Should We Demand For Food And Nutrition To Be Part Of Political Manifestos?
Food has become an emotive issue in Kenya. Prices of common food products have gone through the roof, away from…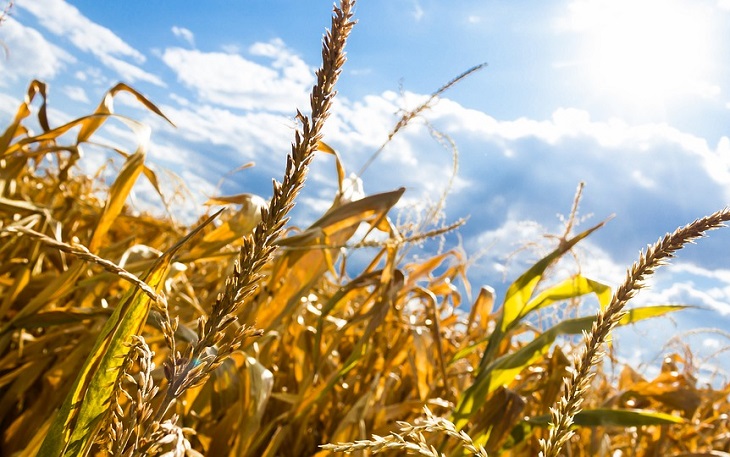 Food has become an emotive issue in Kenya. Prices of common food products have gone through the roof, away from the reach of millions of Kenyans.
Hunger is sweeping across the country and many people suffering, crying, and hurting from within. A 2-kilogram packet of maize flour is now going for more than 200 shillings. This is the highest price in Kenyan history. We haven't even touched on the price of cooking oil, bread, and wheat flour.
As the prices of food continue to skyrocket in Kenya, the political drums are also at a crescendo. The drums are beating. Some are dancing and some are hurting. Some are full and some are waking up on empty stomachs.
As Wahome Mutahi puts it simply and plainly, in Kenya right now this is "a season of words. Big words and small words. Tall words and short words. Fat words and thin words." But at what expense? Are the needs of the common man being met?
There is a funny saying that "when people are hungry, they remember who is in power." This saying, as funny as it may seem, simply means that food plays a major role as far as leadership and politics are concerned and shouldn't just be brushed off.
As the political heat moves towards its peak, presidential candidates have started releasing their manifestos. In most cases, they will focus on the "economy, creating jobs for the Kenyan population, and lowering the cost of living," the same rhetoric since independence.
The questions that we should ask ourselves are; should politicians include food and nutrition in their political manifestos? Has anyone of them included food and nutrition in their manifestos and outlined how they are going to achieve this? Have they taken into consideration the inputs of experts on food and nutrition? Do they really understand the food problem in Kenya?
The truth is food and nutrition insecurity continues to be one of Kenya's biggest problems, yet we often treat them as something minute and one that needs not much attention.
While technological advancements, enhancement of infrastructure and education, and other factors have changed over the last 58 years of independent Kenya, food insecurity has remained a perennial problem.
On having great infrastructures, one political leader once asked, "What is the point of having world-class and first-class roads on empty stomachs?" We have been made to think that our food and nutrition problems are about prices. That is why almost every politician is promising to "lower the price of unga" as soon as they get voted in. But, is that the main concern?
We cannot run away from the fact that most Kenyans are affected by different levels and forms of food and nutrition insecurity as the government seemingly struggles to fulfill the Human Right to Food as enshrined in the Constitution of Kenya, 2010 – Article 43 1(c).
Article 43 1 (c) of the Constitution of Kenya states that "Every person has the right to be free from hunger, and to have adequate food of acceptable quality."
Over the past years, the country's food and nutrition security challenges have continued to rise and become even more complicated owing to population increase, global food market forces, climate change, and emerging production issues such as pests and diseases.
Even the section of the population that appears food secure is not guaranteed nutritious, diverse, and safe food. Key food safety issues in Kenya include misuse of chemical pesticides in agricultural production and contamination during transportation of food items at markets.
It is worrying that more than 14.5 million Kenyans suffer from chronic food insecurity. This means that they lack guaranteed access to food and are occasionally unable to meet their minimum dietary needs. At the moment, more than 4.1 million Kenyans are facing severe food insecurity. Is anyone talking about that?
At the same time, more than 25 percent of children under five (5) years, or 2 million children are undernourished. Child undernutrition occurs when children do not consume enough calories, protein, or micronutrients to maintain good health. Mainly assessed through three measures: stunting (extremely low height for age), underweight (extremely low weight for age), and wasting (extremely low weight for height).
What is more, Kenya loses an average of 373.9 billion shillings (6.9 percent) of its GDP every year due to the indirect and long-term impact of child undernutrition, mainly due to reduced productivity (352.1 billion).
The health sector accounts for losses of up to 18.6 billion shillings and the education sector for losses of up to 3.2 billion shillings.
It is also important to note that half of the country in terms of counties are hungry. No food. A total of 23 counties have been listed as counties facing an acute food shortage.
The counties include; Counties reported being at hunger risk as a result of drought include Turkana, Baringo, Isiolo, Mandera, Marsabit, Samburu, Wajir, Kilifi, Lamu, Nyeri, West Pokot, Laikipia, Garissa, Makueni, Taita Taveta, Tana River, Embu, Kajiado, Narok, Meru, Tharaka Nithi, Kitui, and Kwale.
Based on this context, it is imperative that all political leaders incorporate the food agenda in their manifestos and explicitly provide their proposed solutions to the food and nutrition insecurity challenge in the country.
As the people, we have a right to demand that food and nutrition be included in these manifestos. Together with other stakeholders, we have to ensure that the leadership is held accountable for ensuring that Kenya is food sufficient. This will not be possible through roadside declarations.
Chapter one of the Constitution of Kenya's hands all the power to us; the people. It states 1 (1) All sovereign power belongs to the people of Kenya and shall be exercised only in accordance with this Constitution. (2) The people may exercise their sovereign power either directly or indirectly through their democratically elected representatives.
Join the Right to Food Coalition as they launch The Food Manifesto, a complete guide that will help our leaders know what "Putting Food on The Table" entails.
About Post Author