Upgrade to Nokia G21 To Solve Your Storage Problems
From children to teenagers all the way to adults, each one today uses Smartphones for various purposes, be it communication,…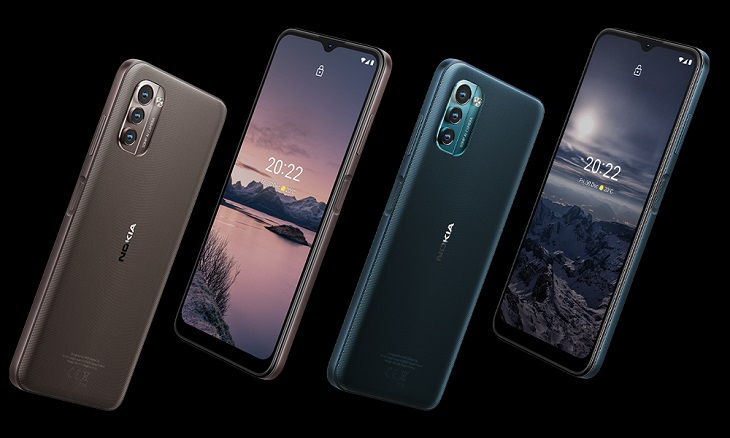 From children to teenagers all the way to adults, each one today uses Smartphones for various purposes, be it communication, music, chat, surfing, or calculations. There is nothing that these small devices can't do.
And in fast-paced modern-day life, smartphones have made our life much more interactive and connected, socially active, and highly educative.
When shopping for a Smartphone, however, people look for different products depending on the features that best suit their needs.  Apart from the camera, one of the most important decisions that'll influence your choice is how much storage capacity a device has.
Why a Smartphone's Storage Capacity Matters
Because of the convenience that a good Smartphone provides, many people including those in business, students prefer to write and keep a record of their important transactions and documents inform of word or PDF. Your Smartphone must have enough storage to support all these. You wouldn't want to lose them because you're running out of space.
Moreover, it's a big deal because we need them to store photos, videos, apps, contacts, stream music, and films, download emails, messages and WebPages, and much more. As we all know, these little tasks build up over time and take up so much storage.
If you're somebody who takes a lot of photos and videos — specifically high-resolution photos and videos, which take up a lot more space — and you don't offload them to a cloud-based storage solution like Dropbox, Google Photos, or IDrive, you're going to want a Smartphone with a higher storage capacity.
Otherwise, you might find a notification on your phone claiming your storage is full before you realize it. The phone begins to respond slowly and keeps sending you a warning signal that if ignored can result in the phone crashing or damaging.
At worst, your phone might stop storing or saving any new data, which you may lose, and you'll be unable to do things like taking pictures or recording videos. Oops! Not an option for Gen Z who live on selfies and short Tick Tock videos.
Not just pictures and videos, but more features like some apps will also stop functioning. What could be worse than your Whatsapp, Twitter, or Gmail App shutting down by itself while you are still working?
When you buy a Smartphone, you'd ideally ensure it has enough internal storage space to meet your needs. If you end up getting a phone with too little storage, you may find yourself needing to expand it or delete some information to clear up much-needed space.
The good news is that modern Smartphone storage has immensely increased, and what you previously paid big bucks for is not even considered the bare minimum anymore.
You can now get a Smartphone with the exact storage capacity that you need at any shop near you at an affordable price. A good example is the recently launched Nokia G21.
 Nokia G21 is the Definite Solution to Your Storage Problems
The recently launched Nokia G21 is shipped with 4GB RAM and 128GB of onboard storage (with a microSD card slot).
Well, isn't that just enough capacity to store all your data and more? Of course yes, because you won't have a reason to complain.
With Nokia G21, you can take plenty of pictures and videos, upload mobile games and apps, save as many memes as possible for later use, download your favorite all-time tunes and movies, or any other thing you wish.
If you are tired of those phones that crash or take ages to load apps, Nokia G21 is definitely what you need! Unlocking the power of 90Hz for the first time in G-series, the improved refresh rate makes scrolling and typing even more fluid, and photos look smoother. From reading the news to drafting emails, the improved response to touch brings an even more seamless experience.
And of course, you need your documents and files safe. With Nokia G21, the safety of your device as well as the data in it is guaranteed. The device comes with 3 years of regular upgrades, offering more updates than most smartphones in this price range, which means the Nokia G21 will work seamlessly in the background to protect you, so you can go about your day worry-free.
Apart from the fast, efficient processing power and a long battery to take you through the weekend, this gadget has 2× more security updates than the competition, and that means your data is safe.
So, if you are thinking of getting a Smartphone with the best storage capacity or you are having storage issues with your current Smartphone, then it's time to upgrade to Nokia G21. You can get one at any shop near you today for only 18,000 shillings.
About Post Author