The Nokia G21: Just What You Need To Capture And Keep The Memories Alive
Smartphones have become such a big part of our lives that we can't simply do without them. This has seen…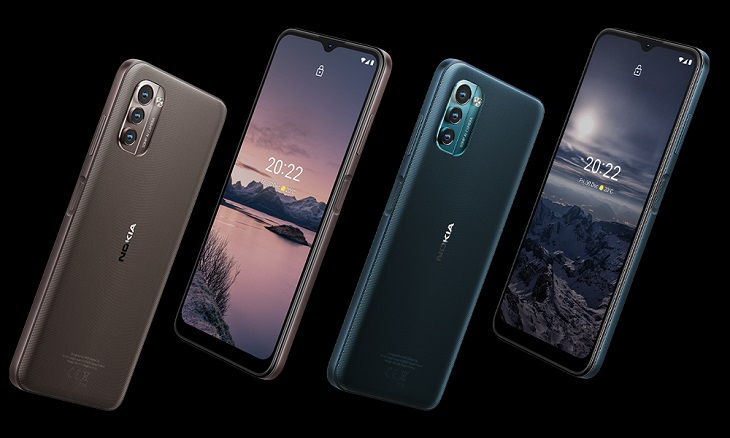 Smartphones have become such a big part of our lives that we can't simply do without them. This has seen a good number of people constantly glued to the screens of their phones to get the latest information on social media or even attend online meetings.
But perhaps the most important feature that makes a Smartphone a favorite of many is the camera! Yes, the camera. Smartphone cameras have become the go-to picture-taking method for many people and cameras are becoming one of the most important factors when upgrading a device. Why is it so?
Why Most People Prefer the Smartphone Camera
For most people, the ability to do everything on one device is a magnet: Shoot a good photo, do some edits, share with friends and family or post it on social media. The convenience a good Smartphone camera provides to do all these anytime and anywhere is just unparalleled!
Almost everybody loves to live in the moment. Imagine going for a vacation, trip, or party with nothing to show the next day!  Or bumping into your favorite celebrity and end up not taking any selfies because your camera is not clear. Sounds boring and devastating right?
Besides, most times you want to convince all your friends that you know the celebrity. What better way than to show them a picture you took with them when you met?
And because we all want to remember the good times, photos and short videos showing the love birds cutting the cake, or the three beautiful friends dancing or even your 5-year-old son feeding a giraffe when your family visited the giraffe center during the holidays, is a perfect idea!
Apart from taking sweet selfies, Instagram photos, and short Tick Tock videos, a Smartphone camera can do more. With it, you can take a shot of your driver's license, passport, ID, or business card. And for animal lovers, you can keep a photo of your pet and their ID or vet tags, this way you can report it immediately if it goes missing.
Along with convenience is a time-saving factor. And time is money. Moreover, a Smartphone camera is inexpensive. You already own a phone and the camera came with it. Therefore, you aren't buying expensive equipment.
The best part is the fact that you don't have to take expensive photography classes to take a decent photo, and neither do you have to own a computer or pay a monthly fee for editing tools.
Why the Nokia G21 Camera is a Real Deal
It lands with a 50MP triple camera with AI imaging on the rear, as well as an 8MP selfie camera on the front. The triple 50MP AI-enabled camera includes the 50MP main sensor, 2MP Macro sensor, and a 2MP depth sensor.
This means super sharp images with more color detail that will vastly improve gradual changes, like deep blue skies or other solid colors.
The 50MP triple camera captures memorable moments in stunning detail, whilst different modes like Portrait, Panorama, and Beautification assist in creating professional-looking photos you can keep forever.
The Super Resolution that comes with Nokia G21 will let you zoom in on a picture for amazing detail. Try taking pictures of the city and zooming in on details like road signs, bus numbers, or street advertising to read something that's difficult to see in real life!
In addition, both the front and rear cameras make for good visibility even in low lighting conditions. Try taking some pictures in winter dusk to test it out. For extra dark scenes, such as candlelight, switch on Night mode to maintain visibility.
If you are just starting a business or you are already in the game but struggling with quality images and videos to attract more customers, the Nokia G21 will give you the perfect images to get potential customers to your business and the people who work there.
Using high-quality, images and video content across your website, social media and other digital channels not only catches the reader's interest but also improves your visibility online.
Similarly, when using the Nokia G21 you will not have to worry about storage. It runs on an octa-core Unisoc T606 processor, 4GB RAM, and 64GM/128GB onboard storage.
So, if you are that person who takes a lot of photos and videos — specifically high-resolution photos and videos, which take up a lot more space — and you don't offload them to a cloud-based storage solution, the Nokia G21, a Smartphone with a higher storage capacity is exactly what you need.
Many people nowadays have a taste for high and flashy things, and Nokia G21 comes in all classes and quality!
Apart from the fast, efficient processing power and a long battery to take you through the weekend, this gadget has 2× more security updates than the competition, and that means your data is safe.
From the specifications above, does the Nokia G21 sound like a good deal to you? Does it tick all the boxes? Come to think of it, a phone with a 50MP triple camera that comes with AI imaging is something to aspire to have.
For those looking for a powerful but affordable phone that will capture the moment; the Nokia G21 is what you need. Yes, it is quite a good phone for its price. Grab it at your nearest shop from KES 18,000 only.
About Post Author