Unclaimed Dead Bodies Pile Up In Nairobi Mortuaries
Nairobi City County released a list of unclaimed dead bodies that are piling up in mortuaries around the city. In…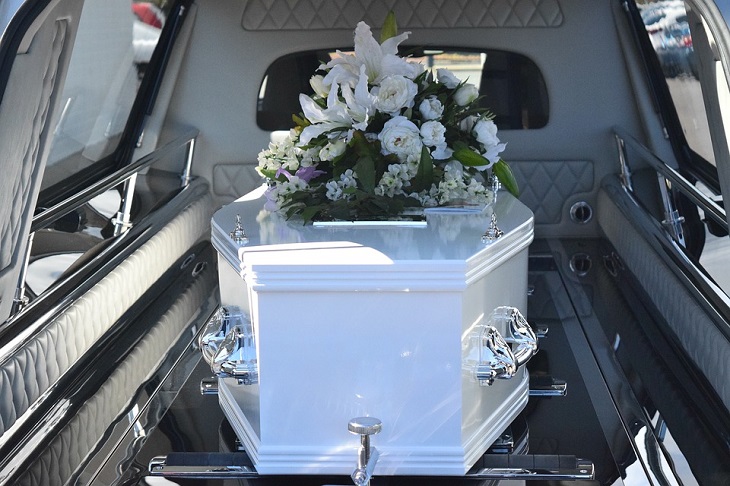 Nairobi City County released a list of unclaimed dead bodies that are piling up in mortuaries around the city.
In a Public Notice published in the dailies, City Mortuary, for instance, has over 176 unclaimed bodies followed by Mbagathi and Mama Lucy.
Here is the notice: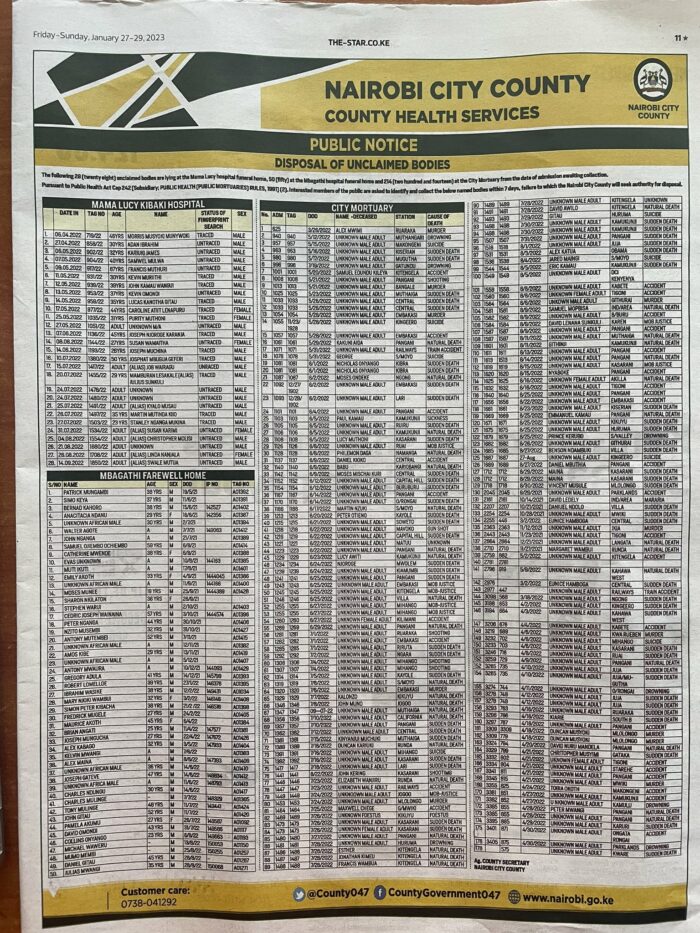 Most of the unclaimed bodies are of the male gender with causes of death ranging from shooting, accidents, mob justice, and sudden death, among others.
The major cause of death among most of the listed as unclaimed bodies is "sudden death." This is death probably caused by a heart attack or unknown causes, explaining the reason why their relatives might not be aware of their whereabouts.
Nairobi City County is calling on those whose relatives are lost, or at one of these mortuaries to visit and collect them or they will be buried in a mass grave.
This means, if the bodies will not be claimed within the stipulated time, the County Government will dispose of the bodies to create room for others.
What happens when someone goes missing?
The laws in Kenya give up to 24 hours for one to file a missing person report. The report is filed at any police station around the country.
Given the slow nature of our police in finding a missing person, families are often advised to visit mortuaries and hospitals. The first stop is usually the City Mortuary where most of the unclaimed bodies are often taken.
Given that most of the bodies picked and taken to these mortuaries often do not have proper identities, sometimes it takes ages for their families to find them.
There is a suggestion that the National Broadcaster, Kenya Broadcasting Cooperation (KBC) be used to be announcing names of bodies at the mortuaries to help their relatives find them.
At the same time, a mortuary in Yala is also full of unclaimed bodies pulled out of the river.
About Post Author