Tuskys Supermarket Shuts Down Its Kenyatta Avenue Branch
The once vibrant and giant in the retail sector in Kenya, Tuskys Supermarket, has shut down its Kenyatta Avenue Branch…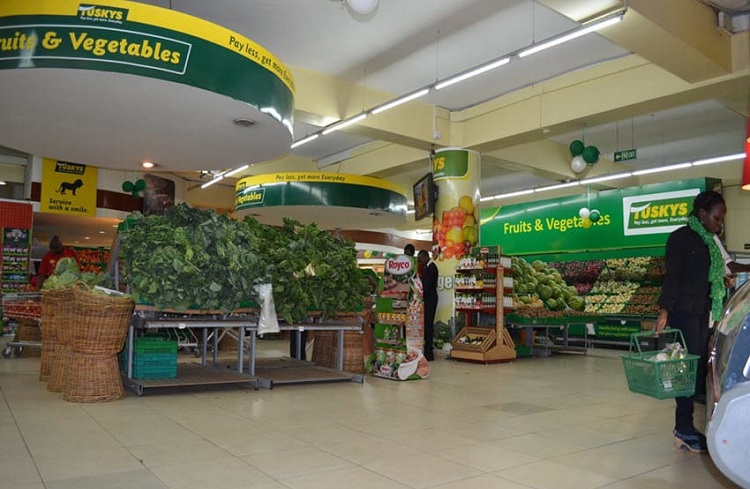 The once vibrant and giant in the retail sector in Kenya, Tuskys Supermarket, has shut down its Kenyatta Avenue Branch pushing it closer to completely winding out from the history books of Kenyan business.
With the closure, Tuskys Supermarket now remains with just two branches operational in the country, one along Tom Mboya Street and another in Athi River.
Customers and employees who turned up on Monday morning were met with a notice that informed them that the branch had been shut down due to "unavoidable circumstances."
"Due to unavoidable circumstances, we have had to close this branch. Kindly support our Tom Mboya street branch which remains operational," the notice read.
With only two branches remaining, the death of Tuskys Supermarket is imminent and it seems nothing can prevent it no matter what. There were plans to revive it by seeking of an investor who would inject cash into it.
At its peak, Tuskys Supermarket was one of the biggest employers in Kenya. The retail chain employed at least 6,000 Kenyans on a permanent basis. When the supermarket went down, all these people lost their jobs without being paid their arrears.
Tuskys Supermarket was once a vibrant retail chain in Kenya. At one point, it offered to buy and bail out Nakumatt Supermarket which was on its deathbed then.
When the purchase and bailout of Nakumatt were denied by the Competition Authority of Kenya, Tuskys Supermarket embarked on an expansion drive across the country, renting and restocking every free space that had been left by Nakumatt.
Being a family business, it said that theft of goods by employees, and looting of money by both family members and top management led to the collapse of Tuskys Supermarket. Most of the family members started their own retail businesses, with the word being that they used what they stole from Tuskys.
About Post Author