Tuskys Delays Paying Rent and Suppliers Over Cash Flow Hitch
Tuskys has come to terms with intense competition despite the growth of the retail business. Last month, the retailer announced…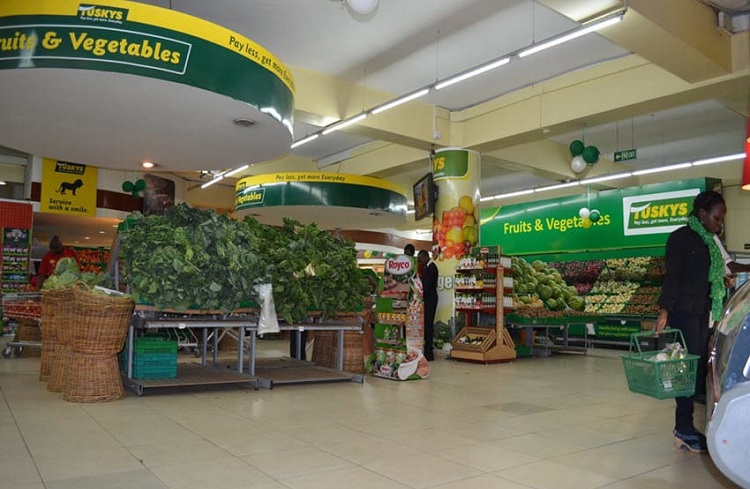 Tuskys has come to terms with intense competition despite the growth of the retail business.
Last month, the retailer announced plans to send home hundreds of workers, citing a tough business milieu, and has also temporarily halted operations in at least three branches to allow customers to shop in outlets with bigger floor space on the verge of coronavirus outbreak.
Workers in the temporarily shut down branches have been redeployed to work in other branches.
The presence of the coronavirus pandemic has however seemingly piled more of its pressure unto the retailer.
Tuskys has delayed supplier payments and rent payments citing constraints in cash-flows due to the impact of coronavirus on its business operations. The retailer has communicated to suppliers, informing them that even recently renegotiated payment terms may not be distinguished on the agreed time frame, it has also pushed for a cut on rent for its stores and protracted payments, highlighting the effects of the virus on businesses.
Tuskys has attributed all these taken steps to measures taken by the government to control the spread of the coronavirus such as reduced operating hours and social distancing for lower traffic in its stores.
The Competition Authority of Kenya is expected to move into retailers' move to delay payments to suppliers by confirming their financial distress even as Tuskys confirmed its commitment to protecting the interests of all suppliers who have been delivering sufficient stocks since the first case of the virus was reported in the country.
By Brian Wafula
About Post Author