TSC Reveals Teachers Who Will Teach In Junior Secondary Schools, New Salaries And Criteria
Teachers Service Commission (TSC) has finally settled the debate on which teachers will attend to learners who will join junior…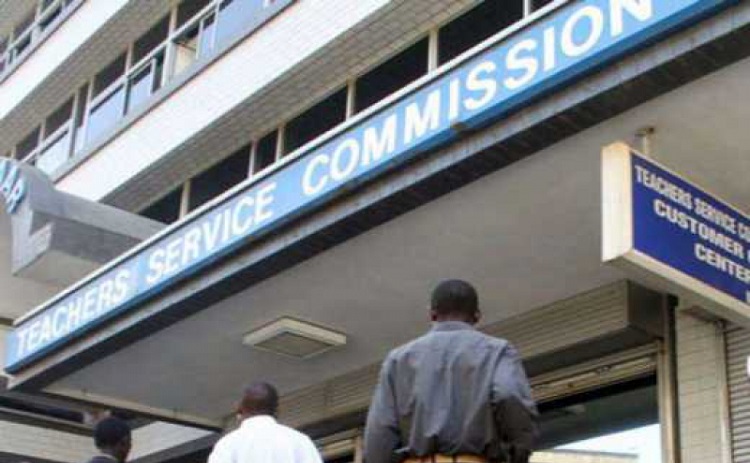 Teachers Service Commission (TSC) has finally settled the debate on which teachers will attend to learners who will join junior secondary schools in Grade 7, 8, and 9.
TSC had initially raised hope for thousands of primary school teachers with various higher academic qualifications but has failed to secure promotions after the coming of the Career Progression Guidelines (CPG).
The TSC was also hard-pressed to issue its report on the status of preparedness ahead of Competency-Based Curriculum (CBC) transition classes and the looming double intake in 2023. As for now, TSC only deploys primary school teachers with Bachelors in Education (Secondary option) to teach in secondary schools.
Best examples are teachers who joined universities with C (plain) mean grade at KCSE to study Bachelor in Education (Secondary option) but are now not eligible for deployment and
TSC developed two promotional grades for deputy heads of Primary schools. The two grades are Deputy head teacher II (T- Scale 9) and Deputy head teacher I (T- Scale 10).
This is contained in a Career Progression Guidelines Circular of 2018. According to the circular, the Deputy headteacher II (T- Scale 9) is a promotional grade for institutional administrators in primary schools.
TSC Commission is beating an about-turn and now galvanizing high school teachers ahead of the rollout of the junior secondary classes.
TSC also made the revelations at Hilton Hotel in Nairobi last year on September 14 during the Education ministry's top officials' meeting with the Kenya Editors, only high school teachers will be trained to handle Grade 7, 8, and 9 which are the junior secondary classes
The Commission also said at least 60,000 high school teachers trained in March and April this year in preparation for the rollout of junior secondary. The Ministry of Education is currently working to upgrade select primary schools to junior secondary schools.
Primary schools with established infrastructure that can host a junior secondary school (JSS) wing will be upgraded. Teachers that are under-enrolled and in close proximity will be merged and the infrastructure of one of them improved.
Most schools will have both primary and junior secondary hosted in the same compound. The junior secondary school will comprise Grades 7, 8, and 9.
According to the latest report Teachers Service Commission (TSC) is set to release 1,025 school principals whose two-year contracts are set to expire in July.
According to Dr. Nancy Macharia, the TSC CEO, these school heads will be released to enable new recruiting. The Commission will retain a total of 569 the school heads whose contracts have been extended till December 2022 owing to the stability of learning Institutions.
Those who will be deployed to handle learners in junior secondary schools will start at job grade C2 at a basic salary scale of sh 34,955 at a minimum and sh 43,694 at a maximum per month. They will automatically be moved to job grade C3 upon completion of three years as stipulated in CPG.
The following are the requirements needed by TSC for a teacher to qualify for appointment to the grade of Deputy Head Teacher II, a teacher must:
Have served as Senior Teacher I T- Scale 8 for a minimum period of three (3) years; have a satisfactory rating in the performance appraisal
Have successfully undertaken the relevant TPD modules
Have a valid Teaching Certificate;
Have demonstrated ability to supervise, mentor, and provide professional support to other teachers;
Meet the requirements of Chapter Six (6) of the Constitution; and
Meet any other requirement the Commission may deem necessary.
About Post Author