TSC Releases New Scoresheet For P1 And Intern Teachers Based On Years They Served
The Teachers Service Commission, TSC has released the recruitment guidelines for both primary and post-primary teachers. According to the guideline,…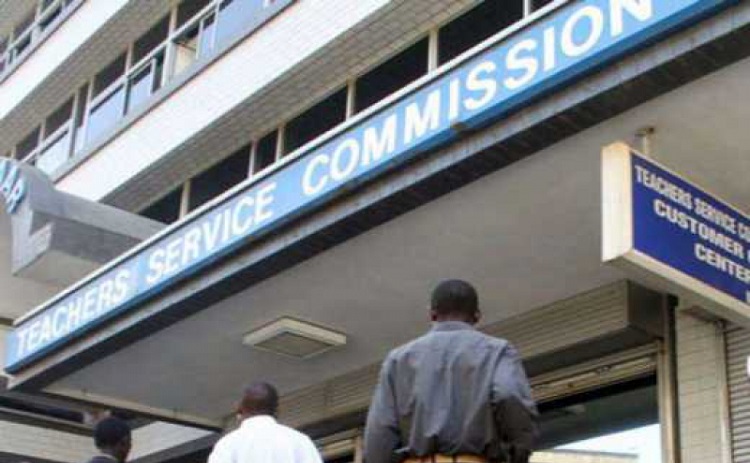 The Teachers Service Commission, TSC has released the recruitment guidelines for both primary and post-primary teachers. According to the guideline, which includes the scoresheet, intern teachers have been awarded based on the period they have served.
Each yea TSC advertises employment opportunities for primary school teachers and post-primary school tutors through print media. This gives an opportunity to train teachers who are unemployed.
Though primary teacher employment takes time, the good thing is that ultimately one will secure a job. Applicants for the primary post must be holders of a P1 certificate. In addition, be a Kenyan citizen aged 44 years and below.
Just like the case of secondary teacher recruitment, length of stay and P1 qualifications also play a vital role in the employment of P1 teachers. Apart from the length of stay since completion of a teaching course, the age bracket of an individual has some weight in one's employment.
Intern teachers have been dealt a big blow in the latest 2022 TSC scoresheet. The internship marks have now been halved for the 30 marks. According to the recruitment score sheet applicants who served as interns will not receive uniform marks.
In the past, any teacher who could show proof of an internship was eligible for a whooping 30 marks. Unexpectedly, only educators with three years of experience will receive a score of 15. Interns who have completed two years of service will receive 10 points, while those who have completed one year will receive 5 points.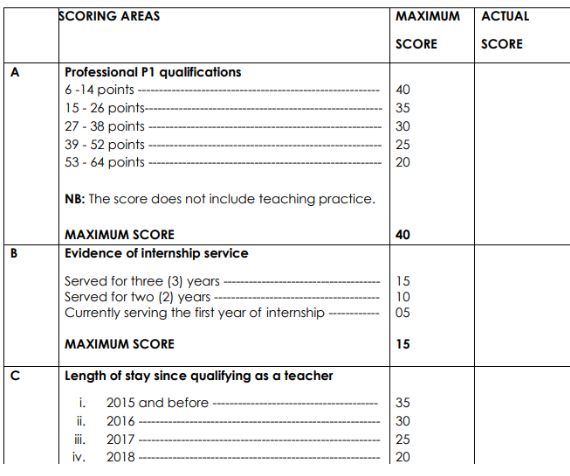 Suitably qualified applicants will be required to apply for the vacancies online on or before 7th July 2022 and wait for shortlisting. After shortlisting exercise, the commission will then invite candidates for interviews.
TSC and Boards of Management are required to conduct the selection exercise for the advertised vacancies in their institutions.
The Selection Panel will be expected to exercise the highest degree of transparency and accountability, as stipulated in the Public Officers Ethics Act, and TSC Code of Conduct and Ethics 2015.
The Head of the Institution is required to induct the panel members on the relevant sections of the Act and CORT 2015 before the commencement of the selection exercise.
The TSC County Director MUST ensure that the recruitment process is done in strict adherence to the laid down protocols by the Ministry of Health on containment of the COVID-19 pandemic.
All applicants must be registered teachers as per Section 23 (1) of the Teachers Service Commission Act, 2012. Applicants who are not registered do not qualify to be recruited
About Post Author