TSC Makes New Changes On Hiring Teachers For Junior Secondary
The Teacher Service Commission, TSC advertised 35,000 vacancies for teachers who will work in primary and junior secondary schools. In…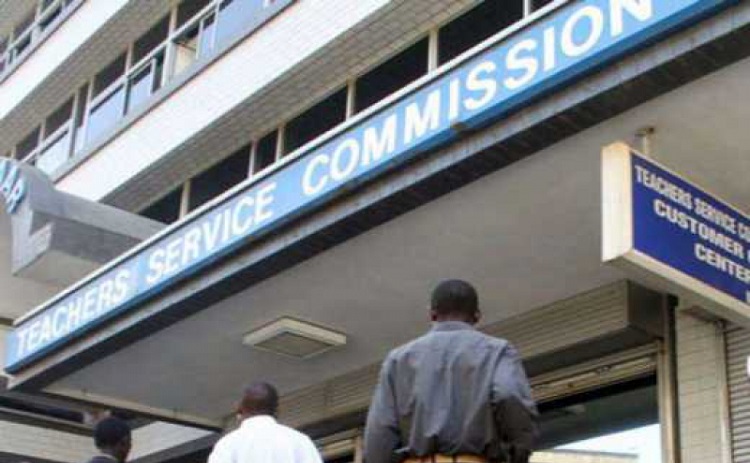 The Teacher Service Commission, TSC advertised 35,000 vacancies for teachers who will work in primary and junior secondary schools. In the advert, a total of 21,550 posts are for teachers who will work as interns in primary and secondary.
TSC invites applications from qualified candidates to fill the following vacancies to support the implementation of a Competency-Based Curriculum. 9,000 posts on Permanent and Pensionable Terms of Service for Secondary School Teachers to be posted to Junior Secondary Schools.
1,000 posts on Permanent and Pensionable terms of service for Primary School Teachers. 21,550 posts for Teacher Interns in Junior Secondary Schools. 4,000 posts for Teacher Interns in Primary Schools.
Interested and qualified candidates should submit their applications online through the Commission's website, www.tsc.go.ke under "Careers" or teachersonline.tsc.go.ke no later than 16/12/2022.
General Information
Manual applications will not be considered.
The Commission's Recruitment Guidelines for 2022/2023 (A) Financial Year shall apply for teachers to be employed on Permanent and Pensionable terms of service while the Guidelines for Recruitment of Teacher Interns for the 2022/2023 Financial Year shall apply.
Shortlisted candidates will be required to present original academic and professional certificates.
Selection of Candidates will strictly be on merit and based on the number of vacancies per County.
Preference will be given to applicants who have not previously been employed by the Teachers Service Commission on permanent and pensionable terms.
Teachers currently serving under the Teachers Service Commission's Teacher Internship Programme need not apply
An applicant is allowed to apply for both Permanent and Pensionable and Teacher Internship posts within his/her county of choice.
Successful candidates must not fill more than one Application for Employment Form or take more than one employment offer (permanent and pensionable terms or internship). Taking two or more offers of employment will lead to disqualification.
Secondary school teachers and interns
To qualify for recruitment, a candidate should meet the following minimum requirements:
Be a Kenyan citizen;
Must be a holder of at least a diploma in education with a minimum mean Grade of C+ (plus) and C+ (plus) in two teaching Subjects in KCSE or its equivalent.
Must be a registered teacher with the Teachers Service Commission
About Post Author