Transferred Teachers Still Stuck In Their Old Stations, Nowhere To Go
Imagine being transferred as a teacher, told by your employer that you have been transferred but still stuck in your…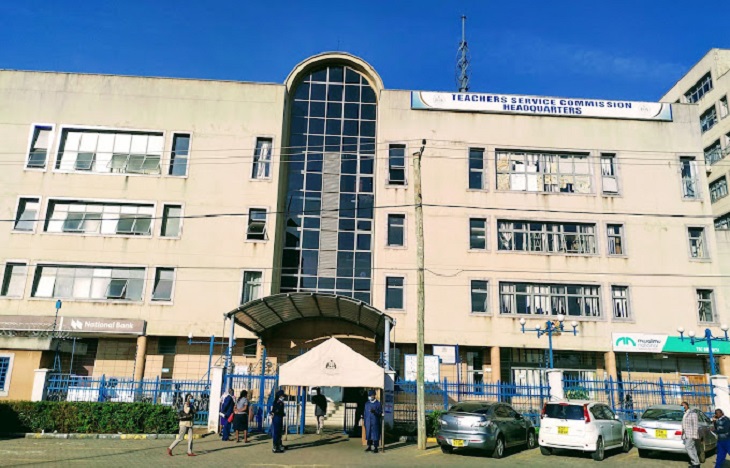 Imagine being transferred as a teacher, told by your employer that you have been transferred but still stuck in your old station for months, with officials demanding bribes before letting you go or letting you "continue suffering" in your current station.
This is the situation facing hundreds of teachers from North Rift who are still stuck in their old stations months after the government abolished the infamous delocalization program that saw thousands of teachers moved far away from their home counties.
The Teachers Service Commission (TSC) officials in the region are allegedly frustrating efforts by the said teachers to want to be transferred to their home counties. Some teachers who spoke to us said some officials are asking for bribes of as much as 100,000 shillings.
"They want to be bribed. One asked me for 100,000 shillings. This is a free service that someone wants 100,000 shillings. If you protest, they threaten you with an interdiction from the Teachers Service Commission (TSC). So we are left to just choose to either pay the bribe or suffer here silently," said one of the teachers.
"My marriage ended last year. My wife could not take it anymore. She is in Bungoma. I am in West Pokot. I have to go home only when schools close because of the distance. And she thinks maybe I have another family on this side," said another teacher, almost breaking down.
The government abolished the delocalization program of teachers and ordered the Teacher Service Commission to ensure that teachers who had been delocalized go back to their home counties. As a result, more than 50,000 teachers sent in their transfer requests, showing the weight and how they had been affected.
Despite the fact that the TSC approved most of the transfers, thousands of teachers have been unable to leave due to frustrations from TSC officials who want to be bribed.
Read Also: Teachers And Civil Servants To Expect Constant Delays In Salaries For At Least 3 Years
About Post Author