Top 8 Business Loans For MSMEs From Co-op Bank
The Co-operative Bank of Kenya has various products that are tailored toward supporting MSMEs in Kenya. With starts indicating that…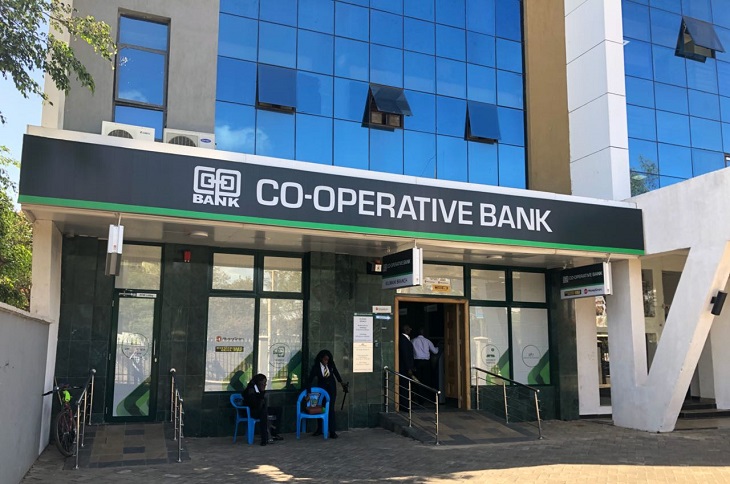 The Co-operative Bank of Kenya has various products that are tailored toward supporting MSMEs in Kenya. With starts indicating that at least 450,000 MSMEs shut down annually in Kenya mostly for inadequate credit access, Co-op gives hope to millions.
This piece outlines at least 8 business loan offers by the Co-operative Bank of Kenya that are specifically for the MSMEs in Kenya.
MSME Term Loan
This is the money you can borrow for your business for a period of time to help your business expand, repayable for up to 60 months. It is a good product for a person looking to boost a business or to get an urgent stock to supply. 
MSME Overdraft/Working Capital
Business doesn't need to stop when payments are delayed. Access Co-operative Bank of Kenya's overdraft facilities that allow you to withdraw your current account beyond zero.
Mobile Loans
Get quick biashara loans via MCo-opCash or *667#. The beauty of this product is that it is instant. One does not have to fill out any paperwork. There is also no need for security.
Import Duty Financing
This is a solution for importers designed to help them have a seamless process during the clearing and transportation of imported cargo.
Mkopo Wa Kujengana
Grow your self-help group with Mkopo wa Kujengana. This is a good product for chamas or investment groups.
Business Mortgage and Construction Loans
The Co-operative Bank of Kenya finances the construction or renovation of residential or commercial properties.
Supply Chain Financing
This is a solution for MSME Anchor customers to pay the suppliers upon delivery and submission of invoices. This facilitates financing for suppliers to the Anchor customer to obtain early payment once they submit their invoices.
Asset Financing
Asset Finance gives you the flexibility to finance your moveable assets without tying up any other property or assets as collateral.
To apply for any of these loans, click on this link https://bit.ly/3O9YEzt 
About Post Author