As the deadly Coronavirus continues to sweep across the world, people are increasingly being encouraged to observe strict hygiene in a spirited effort to cut down on the rate of spread of the virus. Many people around the world have now become cautious and taking the call from respective governments seriously.
In Kenya, the government through the Ministry of Health has been calling on Kenyans to stay and work from home, make sure that they wash their hands with soap regularly or use hand sanitizers, avoid crowded places and maintain social distance.
The fact that many Kenyans are working from home, also the fact that students from all learning institutions are at home after a countrywide closure, means that Kenyans, now more than ever are more in contact with their mobile phones.
With an internet penetration rate of 89.7 percent (basing on the 2019 stats) and with a mobile penetration of more than 100 percent, Kenya is unfoundedly among great surfing nations both in Africa and in the world KOT notwithstanding.
As you continue working from home, washing your hands, keeping social distance, have you thought about your phone? Have you thought about sanitizing your phone? Or rather, have you thought about cleaning your phone? Are you aware that Covid-19 can survive on surfaces for hours and even days, and that includes your phone?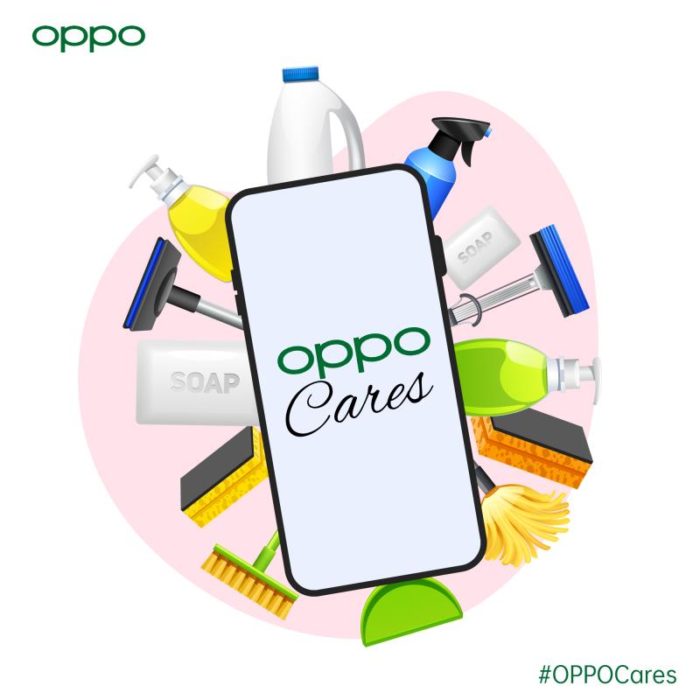 In most cases, whenever we think about "cleaning our phones", what comes in mind is deleting junk files that might be slowing your phone down or scanning it for any "virus" that might be eating the files. Rarely do we ever think of it in terms of removing the potentially deadly microbes and bacteria that are covering your phone every day? Each time you touch your phone, you transfer bacteria to and from your hands, face, and every surface that the cell phone has touched.
According to OPPO Electronics, a giant known for its smartphones and which has launched a whole range of Android-powered smartphones, there is a need to sanitize your phone at this time of the Coronavirus scare.
For starters, never use the following to clean your phone:
Window or household cleaners
Aerosol sprays
Water
Compressed air
Solvents such as acetone, benzene or toluene
Hydrogen peroxide
Ammonia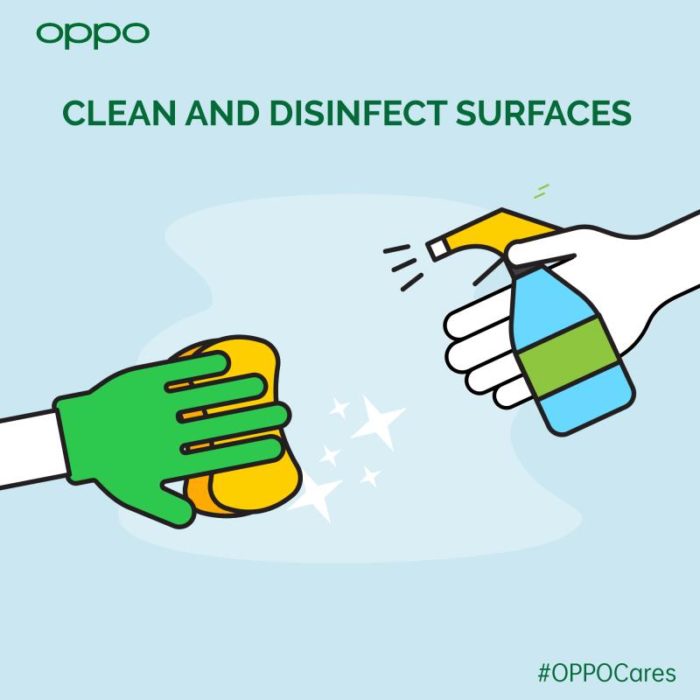 To clean your phone, the following steps should be followed carefully:
Unplug your phone and attachments
Remove cases and covers
Mix distilled water with 70 percent isopropyl alcohol
Spray the microfiber cloth
Wipe down the phone with all the small parts/areas
Allow the phone to air dry.
Some people opt to use methylated spirit which is also okay. Please, let us keep the virus at bay by cleaning our phones.