The New Safaricom's Go Monthly Offers: How To Part Of Ksh 30 Million
Safaricom has rolled out the "Gomoka Na Go Monthly" campaign where customers, upon the purchase of a bundle, spin a…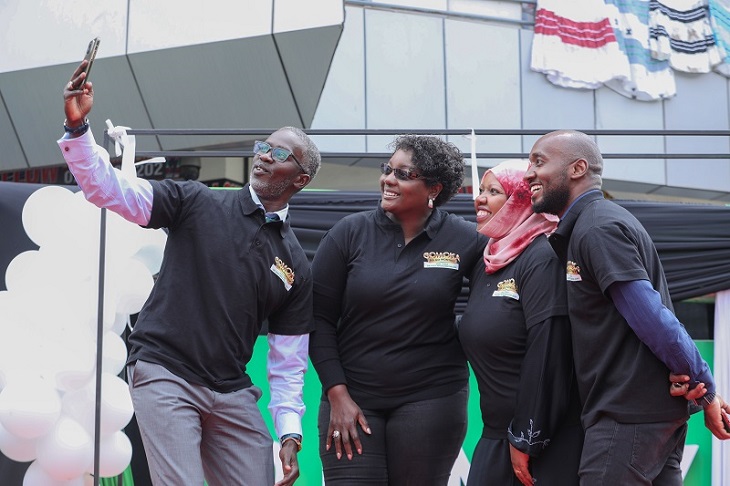 Safaricom has rolled out the "Gomoka Na Go Monthly" campaign where customers, upon the purchase of a bundle, spin a wheel and win instant prizes including cash in their M-Pesa accounts. The grand prize is 1 million shillings per month.
In the new offers, All in One and Post-Pay revamped packages for 1,000 shillings will now have customers enjoy 8GB up from 5GB plus 400 minutes, 1,000 SMS, and free WhatsApp. The customer now gets more packages at the same amount.
Customers on the 2,000 shillings plan will enjoy 17GB up from 15GB plus 1,000 minutes, 2,000 SMS, and free WhatsApp while those on the 3,000 shillings plan will get 27GB up from 25GB plus 1,500 minutes, 5,000 SMS, and free WhatsApp.
Monthly Data plans revamped packages for 1,000 shillings are now offering 10GB up from 7GB plus free WhatsApp and 22GB up from 20GB plus free WhatsApp for only 2,000 shillings. This is a great offer for those who are always online browsing or streaming.
Those on the Monthly Minutes plans will now include 500 shillings for 300 minutes, 500 SMS; 1,000 shillings for 800 minutes, 1000 SMS; 2,000 shillings for 1,700 minutes, 5,000 SMS and 3,000 shillings for 2,700 minutes, 5,000 SMS.
According to Safaricom, the promotion is open to all customers. Every customer stands a chance to win. Safaricom customers will be rewarded with daily and monthly cash prizes, with a total prize pool of over 30 million shillings. The prizes are instant.
These prizes will include data bundles; instant M-PESA cash prizes ranging from 250 to 10,000 shillings with a grand prize of 1,000,000 shillings every month.
"We welcome our customers to participate in this exciting promotion. Customers simply need to purchase any monthly plan through either the USSD code *544# or the mySafaricom App," said Peter Ndegwa, CEO of Safaricom.
The Go Monthly plans are a mix of enriched data plans, minutes plans, and All-in-One & Post-Pay. The plans deliver convenience and control to Safaricom customers across the country.
Read Also: How To Win Instant Prizes With Safaricom Go Monthly
About Post Author