Sit Down And Talk, Asians Tell Ruto And Raila
Kenya is the largest economy in East Africa, known for its diverse sectors such as agriculture, manufacturing, services, and tourism.…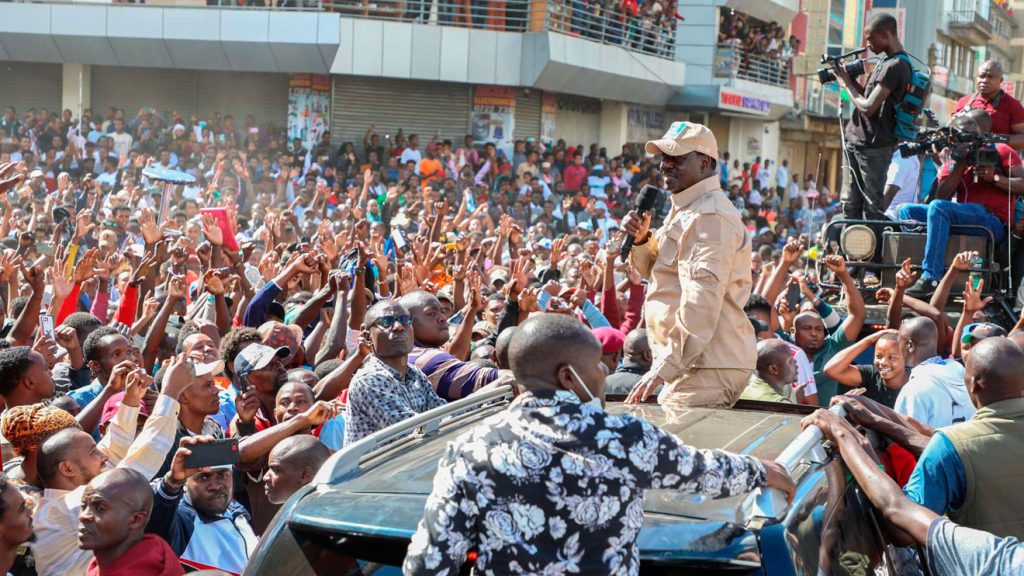 Kenya is the largest economy in East Africa, known for its diverse sectors such as agriculture, manufacturing, services, and tourism. The Asian business community has made significant contributions to the country's economy and society and has played a crucial role in the development of Kenya's commercial sector. 
On our behalf and on behalf of a majority, if not the entire Asian community, we wish to appeal to Rt. Hon. Raila Odinga to call off further demonstrations. However noble his intentions are and we recognize and accept that it his constitutional right to call for peaceful protest and demonstrations and accepting that they are intended to be peaceful, the demonstrations have resulted in violence and have caused loss of lives and immense damage to properties and also resulted in tremendous losses in business.
 This has hurt our economy and far from reducing the cost of living will result in the cost of living going up even more. This is our prime tourist season and all lodges and hotels are booked to capacity. We are aware that the news of these demonstrations has caused many intending visitors to cancel their trips. That will result in further economic loss to the country. It behooves us to examine and discuss the issues facing us and to resolve them peacefully. 
While it is the constitutional right to picket under Article 37, violence, destruction, and loss of lives can simply not be condoned. These acts of disruption are only further increasing the costs of living since businesses have to shut down, properties are destroyed, travel plans discarded and billions of Shillings drowning the economy. 
The United Asian Network appeals for dialogue on both sides of the political spectrum to address the grievances and not harm the otherwise tough economic conditions that are globally affected too. Dialogue, dialogue, dialogue is the only way, from Mahatma Gandhi's Non-Violence approach we urge all stakeholders to have a second, third, or even fourth thought about what this disruption is causing our livelihoods and future. This is in the interest of all Kenyans.
About Post Author