Rogue Conductors Throwing Passengers Out Of Moving Cars Are Murderous
Cases of rogue conductors (touts) throwing passengers out of moving PSV vehicles have been on the increase, and something should…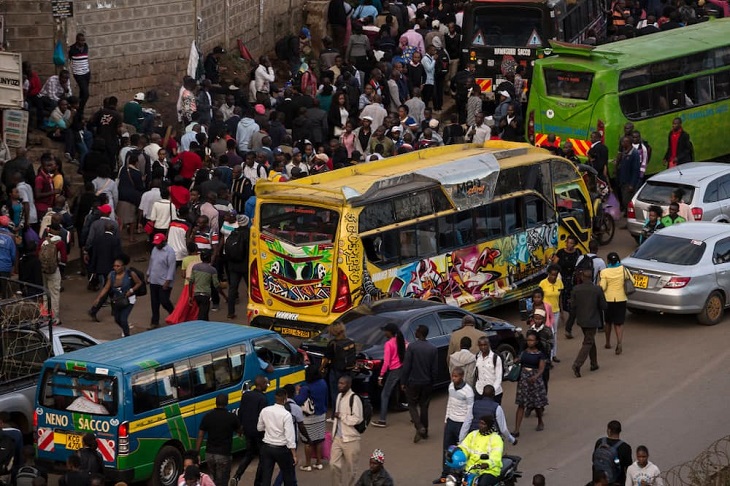 Cases of rogue conductors (touts) throwing passengers out of moving PSV vehicles have been on the increase, and something should be done to avoid the behavior being normalized.
In less than a month, at least six cases of passengers being thrown out of speeding matatus have been reported along Thika Superhighway, 3 along Waiyaki Way, and 4 along Mombasa Road.
The worst is some of the passengers have ended up dead with nothing being done to the rogue and merciless touts. It feels as though we have left the passengers at the mercy of these potential murderers.
In most cases, when such incidences happen, the least that the authorities do is to suspend the Sacco under which the matatu operates. It is foolish to punish the whole Sacco when an individual matatu commits an offense.
Even with the suspension, after two days, the same matatu will be seen plying the same route, as if to mock the victims. This habit has to stop if we want to save lives. NTSA should stop sleeping on the job and save passengers from potential loss of lives.
Passengers also have a role to play in reducing these useless and careless cases. Some of these touts are drug addicts. Avoid confronting them on small issues like change among other things. They will kill you. If he has refused to give your 20 shillings back, let it go and go safely to your family.
Matatu owners should also start employing people they know. When such cases happen, it is sad that even the driver has no idea who his tout is. This is ridiculous and it is causing loss of lives and injuries.
The police should also do their work. We are talking about lives getting lost here. It is not good to help criminals escape justice by taking bribes of as little as 50 shillings.
About Post Author