realme C15 Set And Ready To Be Launched In Kenya
The Kenyan smartphone market seems to be headed for greater heights given the magnitude of the new products being launched…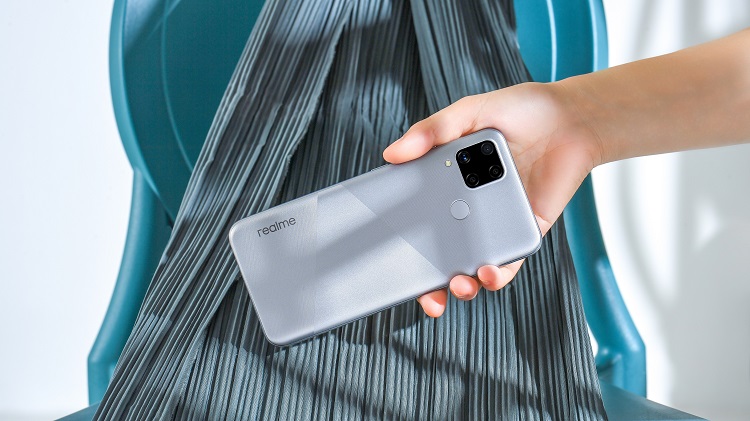 The Kenyan smartphone market seems to be headed for greater heights given the magnitude of the new products being launched in Kenya including some by the world's fastest-growing smartphone brand, realme.
realme has so far created a full product portfolio of smartphones- from entry-level all-rounders C series to the flagship X series in the premium category with the realme C Series marking over 13 Million global users given its premium quality, massive battery, large screen, and overall trendy appearance.
Barely a month after successfully launching a series of smartphones including the realme C3, realme C11, realme 6, and realme band which have been picked well in the Kenyan market, realme is set to launch another trendy quick charge smartphone, realme C15 this 18th September 2020.
The new realme C15 is Kenya's first 6000mAh smartphone with AI Quad Camera that features 18W Quick Charge. It has a Geometric Gradient Design, an eight-core processor, 6.5-HD+ Mini-drop fullscreen with a high screen-to-body ratio, and an ultra-wide Quad Camera, making it another trendsetting smartphone with a "Dare to Leap" experience and entertainment option for young customers in Kenya.
Its massive battery supports 46 hours of continuous calls or 28 hours of YouTube watching, with an average standby time of up to 57 days.
This entry-level smartphone whose official sale day is set for 21st September can charge up to 25 percent which is about 1500mAh battery in 30 minutes, maintaining several hours running of the phone.
realme C15 is also equipped with the fast and trendsetting realme UI, which is specially designed for young people and in line with their aesthetics and habits. The smartphone is powerful and features the Helio G35 eight-core processor whose main frequency reaches up to 2.3GHz which always works well no matter for daily App operation or gaming.
It also supports 2 Nano SIM cards and 1 MicroSD card at the same time, and supports a maximum of 256GB memory expansion, easily store more games, photos, and files. The Instant Fingerprint Sensor on the back can secure your private information easily.
realme whose operations in both high-end and mid-range smartphones begun mid-2018 recently officially launched in the market on the 25th of August, recognizing Kenya's exclusive position as a regional nexus for smartphone technology and innovation. The smartphone brand is keen to bring its global excellence in smartphone technology to Kenya with a range of products specifically designed to meet the leap-forward needs of young consumers.
realme is committed to becoming a tech-trendsetter brand that dares to leap and uses the "mobile phone + AIoT" dual-drive strategy to create a trendy lifestyle for the younger generation. The brand aims to introduce the full range of realme smartphones as well as realme smart AIoT products to meet the true needs of Kenya customers.
To know more about the C15 watch out for the smartphone online launch on realme platforms and for more information please follow realme on their social media accounts on Instagram @realmekenya, Facebook @realme, Youtube, and our official website https://www.realme.com/mea-en/ or search on google realme C15.
About Post Author