Qatar Development Bank Coming Up With 2nd Virtual Show In Africa
Following the resounding success of the Africa Food Show's Virtual Edition two months ago, Qatar Development Bank and MIE Groups…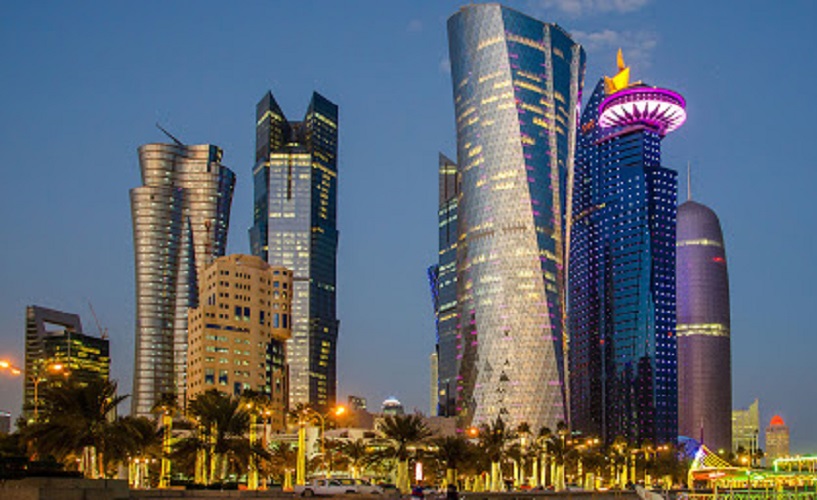 Following the resounding success of the Africa Food Show's Virtual Edition two months ago, Qatar Development Bank and MIE Groups have joined forces yet again to put together the virtual edition of Africa Build Show.
The virtual show is scheduled to take place from 28 September – 2 October 2020 on the Global Trade Week Virtual Exhibition platform.
As Qatar strives to strengthen and globalize its economy by diversifying into sectors not dependent on the hydrocarbon industry, the African construction sector, which accounts for between 10% – 15% of the GDP of many Africa economies, has emerged as an attractive investment consideration for Qatari entrepreneurs and SMEs.
"Africa is set to become a major player in global construction within the next decade," noted Mr. Abdulaziz Bin Nasser Al-Khalifa, the CEO of QDB.
"We intend to use Africa Build Show as a bridge to connect and deepen Qatar's relations with key decision-makers, policymakers, and business leaders behind major construction and infrastructure projects in Africa."
"I am confident that the partnership between QDB and MIE Group will open up numerous investment opportunities for the people of Qatar in all the territories that we operate in," added MIE Group Chairman, Mr. David Wang.
According to GlobalData, Sub-Saharan Africa will have the fastest growing construction industry among all major regions in the world over the next couple of years growing on average by a compound annual growth rate (CAGR) of 6.6 percent a year, from 2018 to 2022.
This fast pace of growth can be attributed to a steady increase in construction activity resulting from rapid urbanization and strong economic growth that have spurred investments in commercial and residential buildings as well as huge government-backed infrastructure construction projects.
"Africa Build Show is one of our strongest assets because we are absolutely confident in Africa's booming construction market," affirmed Mr. Fadi Kadourra, MIE Group's Vice President for Sales & Marketing. "We are happy to see that QDB shares the same conviction."
QDB's successes are not just about building up the private sector in Qatar. They have also become a powerful catalyst for socio-economic development having helped empower the Qatari workforce, improved living standards, and provided a bundle of exciting investment opportunities to Qatari businesses.
To participate in Africa Build Show-VE, visit https://www.globaltradeweek.com/abs and register
About Post Author