Protests Expected In New York As President Donald Trump Is Presented In Court
The city of New York in the United States of America (USA) is on high alert for possible violence, similar…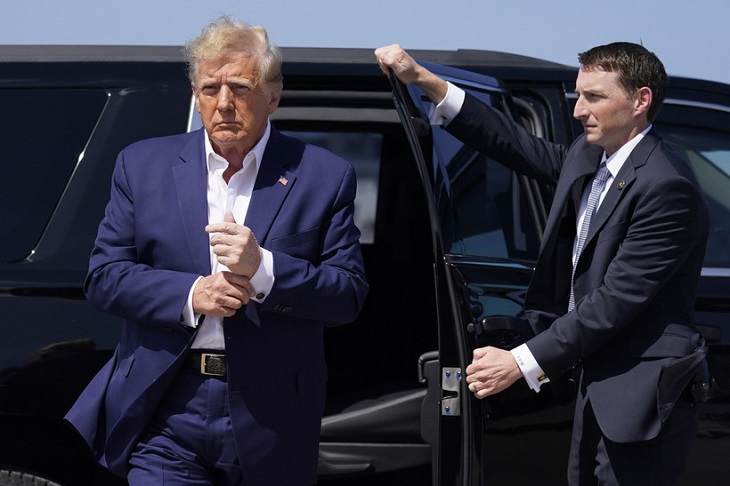 The city of New York in the United States of America (USA) is on high alert for possible violence, similar to the infamous Maandamano witnessed in Kenya ahead of former President Donald Trump's presentation in court to face various charges.
Donald Trump has already jetted into New York from Florida for his scheduled arraignment related to a hush-money payment made to an adult film actress before the 2016 presidential election.
This is the first time in the history of the United States that a former President is presented in court to face criminal charges. He is expected to be fingerprinted, photographed, and formally presented with charges at the central Manhattan courthouse on Tuesday.
According to Aljazeera, a court official said the arraignment is planned for 2:15 pm (18:15 GMT) on Tuesday. Trump will then return to Florida and deliver remarks at Mar-a-Lago at 8:15 pm (00:15 GMT on Wednesday), his office said.
New York police, over the weekend, began erecting barricades along the edge of the sidewalks around Trump Tower and the Manhattan Criminal Court building, and some other courtrooms will be cleared.
Demonstrations are expected at those sites. "Officers have been placed on alert and the department remains ready to respond as needed and will ensure everyone is able to peacefully exercise their rights," the New York Police Department said in a statement. New York City Mayor Eric Adams cautioned on Monday against violence or public disorder by protesters.
Prosecutors in New York are preparing for Donald Trump's surrender to court officials after he became the first US president to be charged with a crime. Trump's lawyer says the former president will not be handcuffed for his court appearance next Tuesday.
Joe Tacopina also says Trump will plead not guilty to the charges and they will "aggressively" challenge the "legal viability" of the case.
Source: BBC
About Post Author