OPPO's Color OS 11 – Lighter, Faster, Highly Customizable
Late in 2020, OPPO made the jump from its operating system, ColorOS 7, and rolled out the ColorOS 11 update,…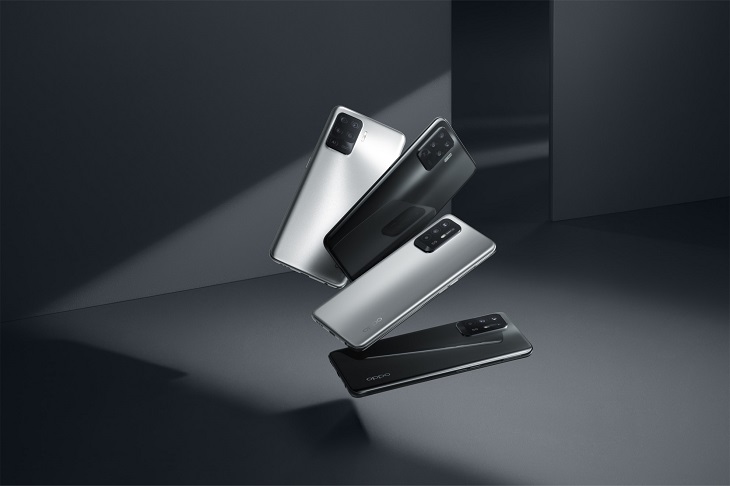 Late in 2020, OPPO made the jump from its operating system, ColorOS 7, and rolled out the ColorOS 11 update, based on Android 11. The leap featured a major design overhaul, and it brought with it a lot of useful features such as Android 11's bubble notifications, one-time permissions, among more.
While many smartphone manufacturers slightly modify the open-source Android OS, others provide deeply customized experiences, and if you currently have any of the new OPPO's Reno5 series, the feel is magical and the OS design is seamless and quite intuitive. Here are the changes you will notice:
Smoother Experience
Compared to OPPO's ColorOS 7, the latest operating system is lighter, much faster, and smoother. The interface has been specially optimized, particularly in the new flagship devices including OPPO Reno5 F, for enthralling user-friendliness.
Thanks to OPPO's innovative set of software solutions such as HyperBoost, CameraUnit, ARUnit, FusionUnit, MediaUnit, LinkBoost, and AIUnit, this new operating system makes editing images, playing games, or running multiple apps feel like a breeze. In fact, according to OPPO, ColorOS 11 elevates system resource utilization by 45 percent, system responsiveness by 32 percent, frame rate stability by 17 percent, and it produces a remarkably smooth experience.
Improved Settings Structure
Among the new features, ColorOS 11 incorporates includes a changed settings structure. The changes made are hardly noticeable if you have used ColorOS 7, but if you are keen enough, you will notice that some of the items in the settings menu have either been removed or displaced. Some of them have been placed on the submenu leaving the main settings looking more logical and less messy. The changes made were attributed by OPPO to the requests and wishes of the users themselves.
New Personalization
OPPO smartphones usually have quick options for customizing your Home Screen with the others hidden in the settings menu. Well, in ColorOS 11, all the visual modifications you need are intuitively placed in a new section called Personalizations where all the options are shown on the front, instead of hiding them under submenus.
Under personalization, you can change every visual aspect to your liking. Whether themes, wallpapers, icon and folder styles, app layout, fingerprint styles, system colors, font and display, notification bar icons, or incoming calls settings, and more, you can tweak them to fit the desired style. These customizations blend well with the rest of the operating system and are unified in a single style.
Customizable Dark Mode
OPPO's ColorOS 11 Dark Mode is surprisingly customizable! From the Display & Brightness section under the settings menu, you can switch to Dark Mode to access the new options. You will be presented with different intensities of black.
The three contrast levels you get are combined with the Auto-Brightness feature to provide you with a comfortable viewing experience both in the daytime and at night. These settings can also be applied to third-party apps, and they go from gentle dark gray to deep black.
Always On Display
The Always On Display is a new feature in ColorOS 11 that allows you to create and apply text and images, stylish watches, everyday quotes, and a lot of attractive designs as you like. There is an incredible selection of watch faces you can use as screensavers alongside a variety of colors that allow you to give your phone's interface an attractive look. You can align texts on the screen with your favorite images to give it a little touch of your personality.
Three-Finger Translate
This is another remarkable feature that comes in handy when you are interacting with your friends. You can quickly translate text on screenshots taken with 3 fingers. When reading documents or chatting with foreign friends, you can call up the Smart Sidebar to translate all content on your phone screen.
Simply take a screenshot and crop it, and Google Lens and your own built-in translator will translate the text for you. This is highly convenient since it negates the need to separately translate the required text from the screenshot. It will be translated for you almost instantly.
Other beautiful features that OPPO's new ColorOS 11 comes with include Nearby Share, Game Space, which offers a performance mode switch, individual energy-saving mode with Optimized Night Charge feature that stops charging your phone when it reaches 80 percent of its maximum capacity, and the Enhanced Power Saving Mode that turns off all high-power functions to conserve battery life. OPPO's Relax 2.0 app has also been updated to feature relaxing sounds of the ocean or a bonfire. The new update allows you to mix and match sounds to customize them to their liking.
To enjoy these features alongside new privacy features of the ColorOS 11, simply get yourself one of the latest OPPO phones such as the OPPO Reno5 F, which is available in authorized dealer shops countrywide and e-commerce platforms such as Jumia and Kilimall.
About Post Author