OPPO To Launch Its First Smartwatch In Kenya
Smartphone maker giant OPPO, whose footprint in Kenya is defined by smartphones with powerful cameras, is set to launch its…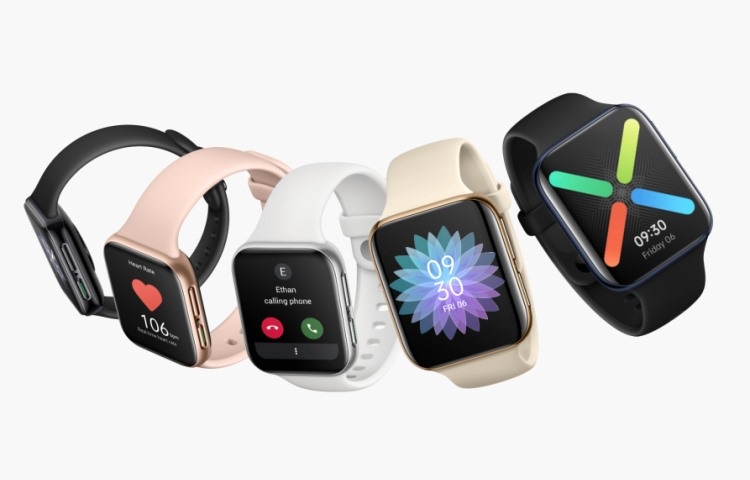 Smartphone maker giant OPPO, whose footprint in Kenya is defined by smartphones with powerful cameras, is set to launch its first smartwatch in the Kenyan market.
The 41mm OPPO Watch is set to launch in Kenya at the time when there has been an uptake in especially after Kenyans started working from their homes to cut down on the risk of the spread of Covid-19.
The smartwatch will be available in Black, Pink Gold, and Silver Mist. The colors are both rich and vibrant giving the user, not only the value for their money but an additional beauty whenever it is on their wrist.
Most apps and menus have been cleverly designed with all-black backgrounds, which helps the screen edges blend seamlessly into the bezels.
The OPPO Watch 41mm comes with WiFi with a screen that is 1.91 inches with 402 by 476 pixels. It runs on both Watch OS and ColorOS with a 1.2GHz or Quad-core as a central processing unit (CPU). Users will enjoy the storage of 8GB with a RAM of 1GB. Its battery is 430mAh and supports wireless charging.
Among the key features are its 3ATM water resistance, supporting an eSIM, AMOLED display, 4G, and the fact that it is ECG certified.
As you wait to have a feel of the 41mm OPPO Watch, it is important to know that this watch will not be just an ordinary watch. This watch does not just tell time like ordinary watches but offers more than what some of your phones can offer. It will form part of your travel buddies right on your wrist with great reminders as you move along.
At the time majority of Kenyans are still confined and working from their homes, 41mm OPPO Watch will come as a good fitness tracker by helping you keep your fitness goals.
About Post Author