Old Mutual's Gross Written Premiums Spike To Ksh 4 Billion
Old Mutual Life Assurance Kenya Limited has posted a 23 percent topline growth in Gross Written Premiums to Kes 4…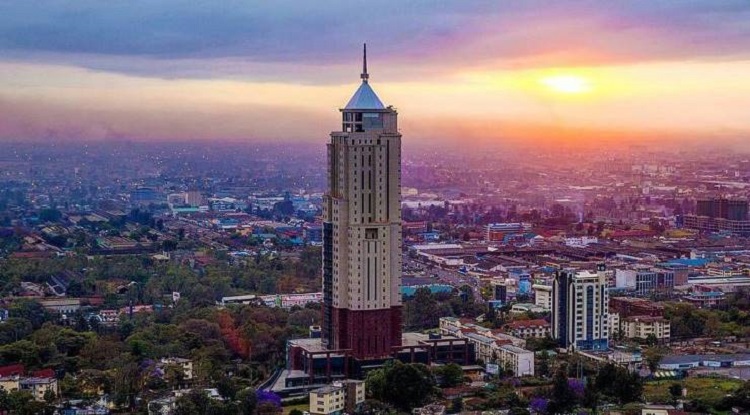 Old Mutual Life Assurance Kenya Limited has posted a 23 percent topline growth in Gross Written Premiums to Kes 4 billion in the year ended December 31, 2022.
At the same time, the company posted a KES 436 million profit before tax for the year ending December 31, 2022, up from a Kes 214 million loss made for the year ended 31st December 2021.
As a subsidiary of Old Mutual Holding PLC, OMLAK attributes the 307 percent growth in profits to fixing the basics such as paying claims on time, driving customer satisfaction, strategic partnerships, and growth in its different segments such as a corporate business that grew by 71 percent, retail business that grew by 45 percent and pension business that grew by 7 percent.
Commenting on the results, OMLAK Acting Managing Director Calvince Onduru said, "As a company, we are happy to have bounced back. This compared to the industry growth is very impressive and we are glad that as a group we embarked on fixing the basics. The business remains solid as it is fairly capitalized with assets of up to Kes 29 billion and a capital adequacy ratio of 172%. Therefore, we commit to the promise, and we are positive that we shall grow bigger and conquer the top". Old Mutual Kenya, prides itself on the versatility of pension solutions. With their keen focus on the SME and Corporate sector our ability to accommodate a segregated as well as guaranteed risk appetite accounts for our growth. We are positive that with the Guaranteed fund net performance of 8% in the year 2022, we shall continue to make even bigger strides in supporting our client toward achieving employee financial security.
Our pensions versatility extends to being able to accommodate the NSSF tier II contribution for both our existing clients, as well as those employers looking for alternative investment options as allowed by law.
On claims, OMLAK prides itself in paying the first Covid-19-related claim of Kes 18.15 million which is part of over Kes 500 million covid related claims that it settled within the pandemic season.
Looking at 2023 and beyond, OMLAK commits to investing and improve on its services by focusing on the rollout of need-based products, customer centricity, strengthening and deepening strategic relationships with key partners, and integrating financial services within the group that will allow it to leverage on other subsidiaries to not only grow its customer base but also its market share.
From a group perspective, Old Mutual Holdings PLC announced a 216% growth in profit before tax in the year ending December 31st, 2022, to Kes.202 million driven by strong top-line growth and higher investment income. The record improvement was a recovery from a loss before taxes of Kes175 million registered during a similar review period in 2021.
The group also posted growth written premiums of Kes 32.06 billion as of December 31, 2022, up from 26.65 billion registered in 2021 driven by short-term business. The net premium was also up by 15% to Kes23.01 billion.
About Post Author