Old Mutual To Cover The Kenyan Lady Climbing Mount Everest
Old Mutual East Africa Group has partnered with mountaineer Dr. Faith Mwende to highlight the importance of embracing a healthy…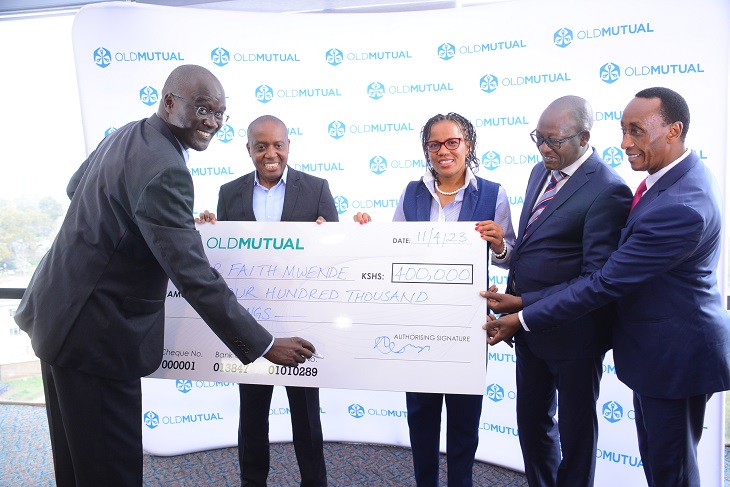 Old Mutual East Africa Group has partnered with mountaineer Dr. Faith Mwende to highlight the importance of embracing a healthy and well-rounded lifestyle ahead of her quest to achieve the incredible feat of becoming the first Kenyan woman to summit Mt. Everest. Old Mutual has sponsored her insurance, medical care, and climbing gear.
While committing their support, Old Mutual East Africa Group Chief Operating Officer Dr. Isaac Nzyoka said, "Dr. Mwende's mantra, "No Summit too high", speaks to the audacity of the human spirit and the potential to overcome any obstacle. We share this spirit of determination and innovation, as reflected in our mission to provide lifestyle and wellness solutions that help people achieve their lifetime financial goals. As a company offering integrated financial services, we are focused on the wholesome wellness of the people in the communities we operate in. This includes physical, mental, and financial wellness which is at the heart of the business that we do. We have initiatives that empower people to know their wellness, improve it with the right information, and provide solutions for their wellness journey."
"Mountaineering has been a personal journey for me," Dr. Mwende, who hails from the hilly side of Kilungu in Makueni County, said. "It's not just about reaching the summit; it's about using my platform as a tool for positive change to promote crucial causes such as mental health and climate change challenges. I am grateful to Old Mutual for their belief in my quest and for their support as it will provide peace of mind, knowing that if anything happens, proper medical attention or evacuation will be available." Said Dr. Mwende.
During the support handover, Old Mutual affirmed that the wellness of the people in the communities it operates in is critical to meeting its purpose of enabling people to achieve their financial goals. Hence, it's a commitment to the full scope of wellness.
The company's commitment to sustainability, lifestyle, and wellness, aligns with Dr. Mwende's goal to champion mental health and climate change awareness. With insurance coverage, financial support, and a shared vision, Old Mutual and Dr. Mwende will work together to break new ground and reach new heights.
About Post Author