New Range Of Manholes For Construction Sites Launched
Megapipes Solutions Ltd has introduced a new range of manholes for the Kenyan market, purposefully designed for more efficient construction.…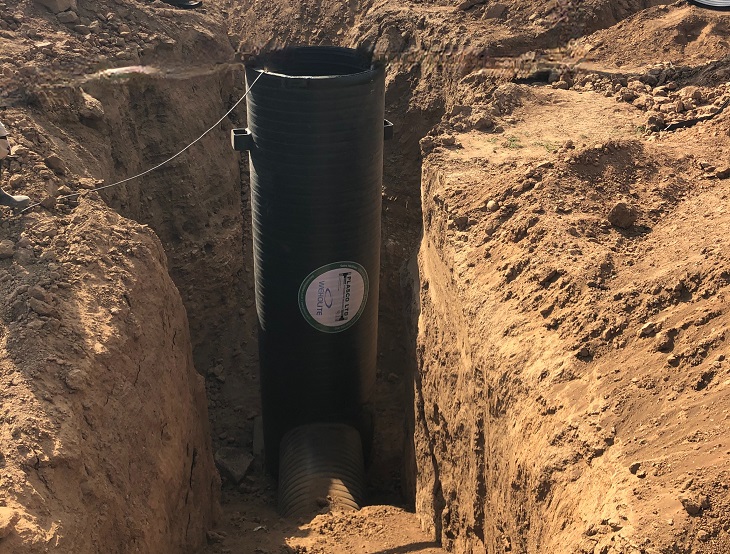 Megapipes Solutions Ltd has introduced a new range of manholes for the Kenyan market, purposefully designed for more efficient construction.
The new range of manholes, based on the Weholite HDPE technology, will be manufactured at the company's newly completed Ruiru plant. The products are designed to meet the construction sector's growing demand for efficient water and sewerage infrastructure materials.
Megapipes Solutions Country Director Megapipes Simon Thomas said that developers and contractors are looking for construction products that will enable them to deliver projects on target with minimal disruption to the local community and the environment
"Weholite manholes will revolutionize the construction sector in Kenya. They allow clients to remove weeks from program delivery times. The lightweight nature of the material enables these manholes to be installed much faster than traditional alternatives such as concrete. Weholite manholes can also be customized to meet a project's specification which increases reliability," said Simon Thomas.
Mr. Thomas added that efficiency in the building is becoming one of the biggest factors to consider during construction due to disruptions in global supply chains and the rallying prices of construction materials across the board, factors that are negatively affecting delivery.
"Today developers and contractors want to complete projects within the shortest time possible. The unprecedented price increases in construction materials are adversely affecting budgets and result in either redesigning projects or scaling down. In both cases this is undesirable. However, by offering a solution with a 100-year service life, which is extremely low maintenance and is 100% watertight, we are adding value to each and every project over the lifecycle."
Mr. Thomas added that another advantage for the Weholite systems is their resistance to hydrogen sulfide, a corrosive gaseous by-product of the waste that flows through sewage pipelines.
Hydrogen Sulphide attacks concrete pipes and manholes which results in damage and failure, in severe cases replacement can occur in 5-10 years.
Weholite manholes are watertight, unlike concrete systems, which often leak and allow ingress, damage that disrupts sewerage settlement and separation, causing strain on municipal treatment plants.
Megapipes Solutions also announced that it will be introducing many other chamber products for water management purposes. Examples, flow control, valve, flow meter, backwash chambers; wet wells, soakaways, and duct pits to name but a few.
Weholite manholes and chambers are also manufactured under factory conditions which are critical in ensuring high quality. The systems are designed to have a 100-year service life.
Megapipes Solutions has already installed Weholite sewer manholes in Narok when the county was installing its first drainage system in 2020. Each manhole was installed, connected, and backfilled in a two-hour time window, far quicker than their concrete equivalents.
About Post Author