Multichoice Outlines What It Has In Store For Kenyan Customers
Leading video entertainment service provider Multichoice Kenya has today hosted a Content Showcase extravaganza to celebrate milestones and unveil new…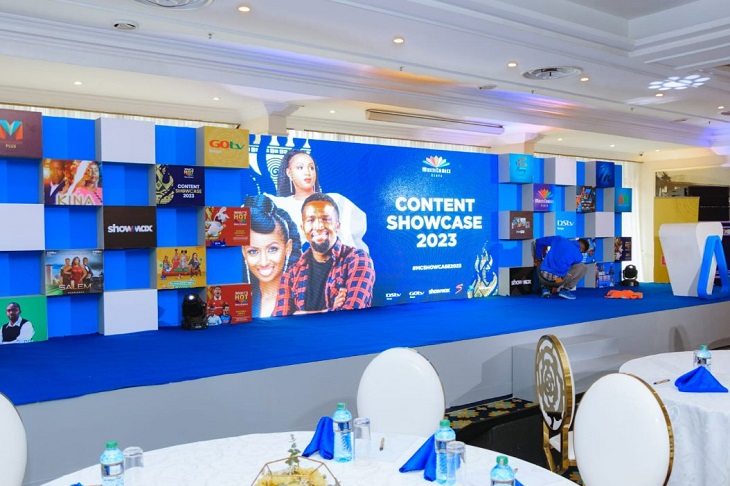 Leading video entertainment service provider Multichoice Kenya has today hosted a Content Showcase extravaganza to celebrate milestones and unveil new 2023 first-quarter content propositions to customers that reflect the unique social context of our country today.
The showcase comes at a time when MultiChoice under its key brands including DStv, GOtv, and Showmax has embarked on an aggressive campaign to invest in local content production and enhance their digital channels to offer value-for-money and rich viewer experiences.
The showcase was also an opportunity to thank all MultiChoice Kenya commercial partners.
"This showcase is an important date in our annual calendar as our stakeholders and media partners are imperative to our success and we want them to be the first to know what to expect from us. You are a key spoke in the wheel of our operations as we continue to grow local roots, invest in local economies, and nurture talent in the countries we operate it in," said MultiChoice Africa Chief Executive Officer, Fhulu Badugela.
According to Multichoice Kenya managing director, Nancy Matimu said that the company has lined up some of the biggest and the most exciting shows for customers in the coming months.
"In 2023 we will continue to use our resources, partnerships, connections, and influence to bring our customers the best in content and the best in service. We will be investing even more in making it easier to transact, connect and consume our products and we deliberately intend to uphold our commitment to amplifying local content that authentically mirrors the everyday life, language, culture, challenges, victories, and stories of Kenyan people," said MultiChoice Kenya Managing Director Nancy Matimu.
During the same event, Nancy said that the FIFA World Cup 2022 was among the offerings that Multichoice was proud to have delivered to Kenyans and Africa. This is in addition to 5 brand-new flagship channels for the middle market segments that Multichoice serves.
"This year you can look forward to a celebration of the Premier League's 30th year and the 20th Birthday of Africa Magic which will be uniquely celebrated at this year's AMVCA's. We are also still very proud of the work done by our Talent Factory teams and the Multichoice Africa Accelerator program" Nancy Said.
She said that DStv has put in place measures to make its services to Kenyans affordable while maintaining a high quality of content and strength.
"We are keen on investing in African talent and we are continually working towards monetization of African Entertainment. We will also continue making significant improvements on the viewer experiences on the DStv App and Showmax including the abilities to manage and control mobile data consumption" She said.
Among the new propositions that Multichoice announced was the DStv Light package that retails at Kes 650 a month.
Multichoice also informed customers that it has already rolled out streaming services where customers no longer need to have a decoder but can get all the DStv content on any smart device including a smartphone using the DStv Via Streaming service.
About Post Author