Mi Vida Launches Its Most Affordable Housing Project
Kenya's real estate company, Mi Vida Homes has finally launched one of its most affordable housing projects, KEZA, situated at…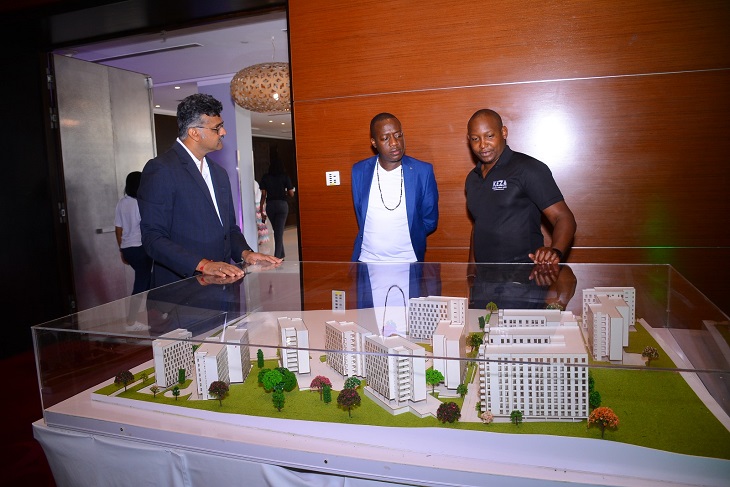 Kenya's real estate company, Mi Vida Homes has finally launched one of its most affordable housing projects, KEZA, situated at the Riruta/Naivasha Road junction, further boosting the government's efforts to achieve affordable housing in Kenya.
The project consists of studio apartments, and 1 and 2-bedroom apartments that will be constructed with a feel of new architectural trends with much tapping into the green economy while maximizing giving residents more room for leisure, convenience, and free space.
Speaking during the launch, Mi Vida Chief Executive Officer, Mr. Samuel Kariuki, reiterated the company's commitment to not only striving to give Kenyans affordable houses but giving them a place they will be proud to call home with all the amenities within reach.
"KEZA by Mi Vida is a unique project, not just to us but to our customers and investors. It is conveniently located 100 meters away from the Kikuyu/Naivasha Road Junction and has been designed to provide a unique investment opportunity in affordable housing. It spans over 4.5 acres and is centered around a green park with recreational facilities," he said.
Riruta and the general Naivasha Road location has been one of Nairobi's most preferred locations for tenants looking to live within convenient proximity to the main employment centers of Westlands, Upper Hill, and the CBD.
"KEZA is uniquely positioned to provide a beautifully designed and integrated residential community. For the discerning investor, this will mean sustained high occupancy rates, inflation-hedged rental income with yields above 8 percent, and a projected total overall return of more than 20 percent over the medium term," he added.
During the launch, Mi Vida customers who were ready to book an apartment were awarded a discount worth 100,000 shillings while being allowed to pay the remaining amounts at convenient intervals. A studio apartment ranges from 2.3 million shillings according to the statement released during the launch.
About Post Author