Making Your Valentines Day Memorable With UBA Prepaid Cards
February 14th is here and the skies are colored with red roses. As is the norm, February 14th is the…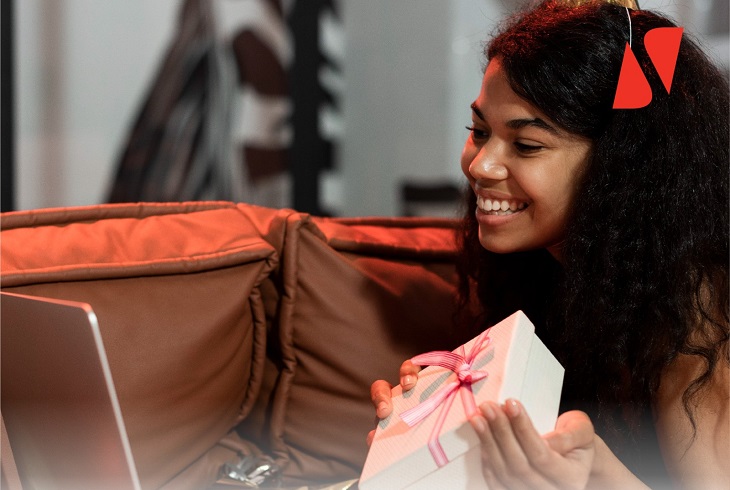 February 14th is here and the skies are colored with red roses. As is the norm, February 14th is the day people express love to those they hold dearly in their lives.
Nothing defines Valentines' Day better than presents and those red candle-lit dinners. Prior to Valentine's Day, the Kenyan internet is often more hilarious than any comedy show in the world as both men and women compete to share memes for or against the day.
Already a section of men, self-appointed leaders of the "Men's Conference" has announced a two-day Men's Conference retreat in Nyeri, where they plan to deliberate on a number of issues including petitioning the UN to do away with Valentine's Day.
Some have already issued notices to their other half that they will be joining the President and other Kenyans at Nyayo Stadium for a National Prayer Day to curse out the demons of drought and scorching sun. They have issued apologies in advance saying they will not be available.
Then there are those men and women who have vowed that come rain, come sunshine, February the 14th is their day. Some have already planned to buy various gifts for their loved ones including flowers, a bottle of wine or champagne, shoes, and a watch, among other things.
All in all, whether going for the Men's Conference, National Prayers at Nyayo Stadium, or taking your loved one out, the fact still remains that it is Valentine's Day, a day of love and gifting.
And with the world increasingly moving away from handling hard currency, UBA Kenya Bank has made it possible for people to have a great Valentine's Day using UBA Prepaid Cards.
A UBA Prepaid Card is a pre-funded and re-loadable card. The card is available in KES or USD and is internationally accepted at all Visa, KenSwitch, Mastercard, and Verve acceptance points such as ATMs, POS, and Web Portals when purchasing goods and services.
The UBA Prepaid Card comes with numerous advantages that give one the convenience and the comfortability that they need and long for.
The advantages are such as:
Discounts at selected merchant outlets
Free balance inquiry and mini statements from UBA Mobile App
Can be loaded via M-Pesa or your UBA Account
You can load up to 1,000,000 shillings
You can withdraw from any VISA-enabled ATM
Swipe the card at any point of sale in over 200 countries.
Some of the interesting features of the UBA Prepaid Card include the:
It does not require a bank account
It is PIN protected with chip technology for enhanced security
Secure transaction checkout for online purchases
It comes with 24/7 customer support
Easy management from the UBA Mobile App
Can be loaded with up to 1,000,000 shillings
It comes with an SMS transaction alert notification
It can be loaded either from UBA accounts or via M-Pesa
It is available either in KES or USD
How can you load your UBA Prepaid Card via M-Pesa?
Go to M-Pesa Menu
Select Lipa na M-Pesa
Select Paybill
Enter Business Number 559907
Enter the 7-digit Client ID at the back of the card (-) then the last four digits of the card number with no spacing.
Enter the amount
Enter M-Pesa PIN
How can you load your UBA Prepaid Card using a Mobile App?
Go to Mobile App Menu
Select "Send Money"
Select your UBA Bank account in the "Transfer From" section
Select UBA Prepaid card in the "Transfer To" section
Enter the 7-digit Client ID and the last 4 digits of the prepaid card.
Enter amount
Let this Valentine's be memorable with no stress. Do not walk around with cash when you can easily load it up on your UBA Prepaid Card. Visit the nearest UBA Bank Branch to purchase your card today or call 0711027099 or 0730727099.
About Post Author