Maize Prices Still High In Western Kenya Despite Harvesting
The price of dry maize is still high in most parts of the country, including Western Kenya Despite this being…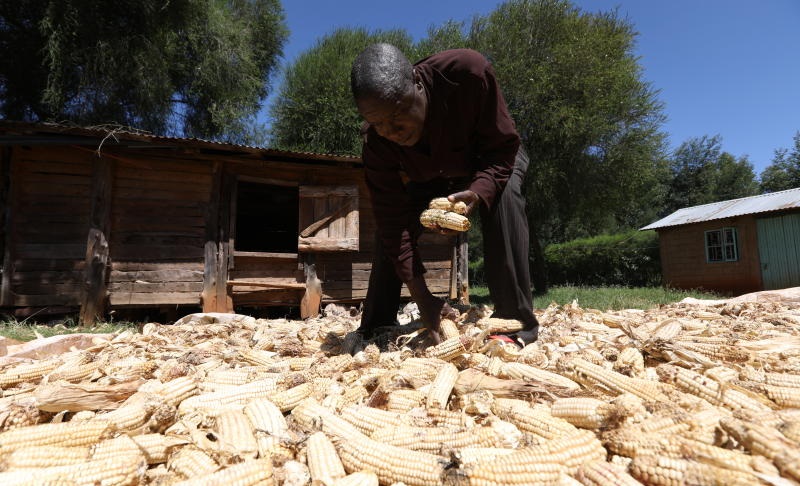 The price of dry maize is still high in most parts of the country, including Western Kenya Despite this being the harvesting season.
Traditionally, during the harvesting season, maize prices often come down, leading to a lower cost of living given that maize, especially Ugali, is a staple food.
Currently, the price of a 2-kilogram tin of dry maize is retailing between 150 and 180 shillings. This is not so different from the maize harvested in the previous year that was retailing at 200 and 230 shillings.
The newly harvested maize is almost running out of stock as many rush to buy to stores due to poor harvests this year. The year was characterized by failed rains leading to massive losses among farmers.
The irony of fertilizer prices
Ironically, after farmers suffered looking for "affordable fertilizer" during the last planting season, President William Ruto has said that every farmer got a taste of subsidized fertilizer.
Even more ironic, is the announcement by President William Ruto that the price of fertilizer had been reduced from 3,500 shillings to 2,500 shillings at a time farmers were harvesting.
At the same time, most farmers who used the fertilizer from the government reported challenges in maximizing harvests compared to those who opted to purchase their own fertilizer from shops.
The cost of living
Kenya's cost of living is through the roof. Virtually everything has skyrocketed in terms of costs with Kenyans unable to meet their daily needs.
The high cost of living has become such a thorny issue that it became part of the Maandamano agenda. And with the "bi-partisan" talks approaching, Kenyans have been protesting why the cost of living is not part of the agenda.
Some of the things leading to the high cost of living are the high prices of foodstuffs such as maize and maize flour. A 2-kilogram packet of maize flour is still retailing between 230 and 250 shillings.
About Post Author