List Of Shortlisted P1 Teachers For Deployment To JSS Per County
The Teachers Service Commission, TSC, has released a full list of shortlisted P1 teachers for deployment to Junior Secondary Schools,…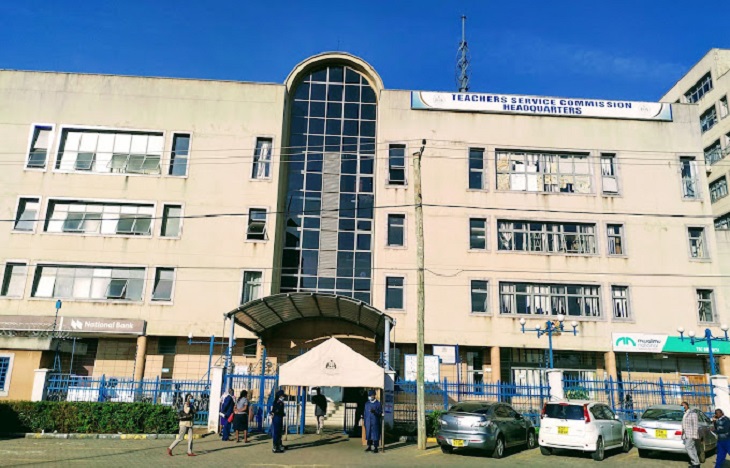 The Teachers Service Commission, TSC, has released a full list of shortlisted P1 teachers for deployment to Junior Secondary Schools, JSS, per county. TSC received a total of 10,833 requests from qualified primary school teachers for deployment to Junior Secondary Schools.
TSC has several requirements for teachers to be considered for deployment to Junior Secondary Schools. According to the latest news on the deployment of P1 teachers, only primary school teachers qualify to teach JSS, thus ruling out secondary school teachers.
Teachers who qualify to teach secondary schools but are not teaching secondary schools were also advised to apply. TSC is also set to promote and pay special attention to teachers who are on permanent and pensionable terms.
Based on the CBC curriculum introduced by Kenya's Ministry of Education, Junior Secondary School is the learning phase between Primary School and Senior Secondary School (SSS). JSS bridges the gap between primary and secondary school. It targets students aged between 12 and 14 years.
Learners from Grade 6 in primary school will advance to Grades 7, 8, and 9 in JSS. They will also get a broad-based curriculum that will teach them at least 12 core learning areas
TSC has compiled a list of teachers to teach Junior Secondary Schools. However, one was supposed to meet the following requirements to qualify:
The teacher must be from a public primary school
The teacher must have a P1 certificate
The teacher should be under permanent and pensionable employment.
The teacher can handle Grade Seven learners at a primary school.
The teacher has qualifications to teach in a secondary school with at least two teaching subjects.
The teacher must have scored a C+ (plus) and above at KCSE and C+ and above in their two teaching subjects.
The teacher must have at least 8 (eight) units in each of the two teaching subjects.
The teacher holds a Diploma, Higher National Diploma, Bachelor's, Post-Graduate Diploma, Master, or Ph.D. in Education.
Note that the following teachers have been shortlisted and are only waiting for the document's verifications before they are confirmed for deployment.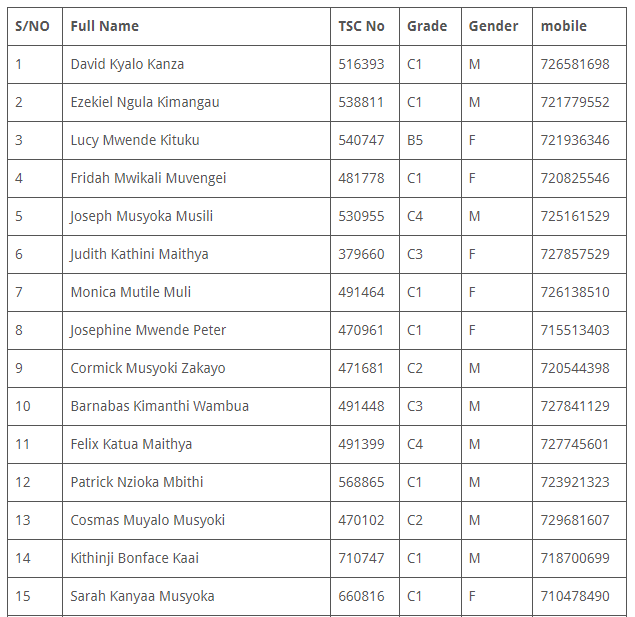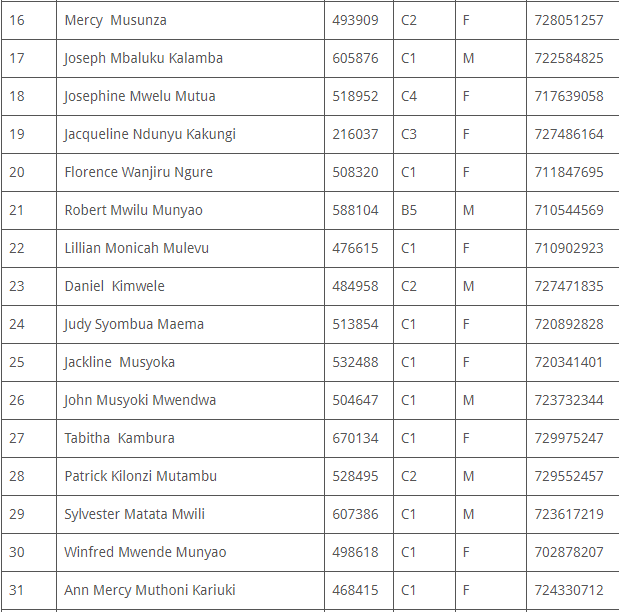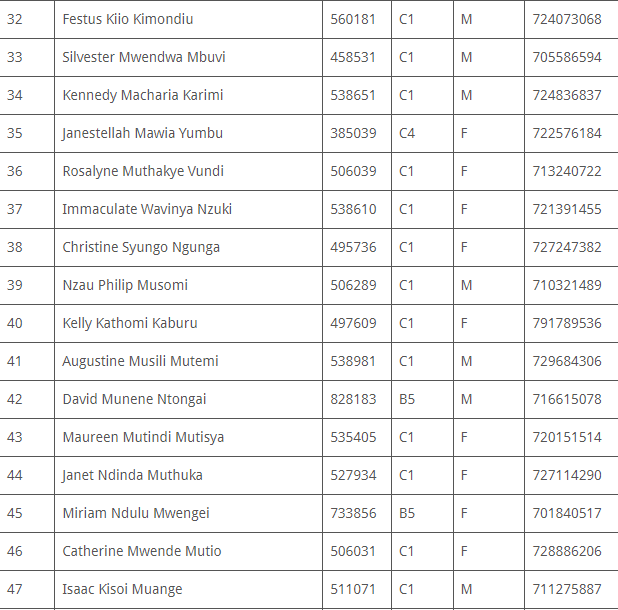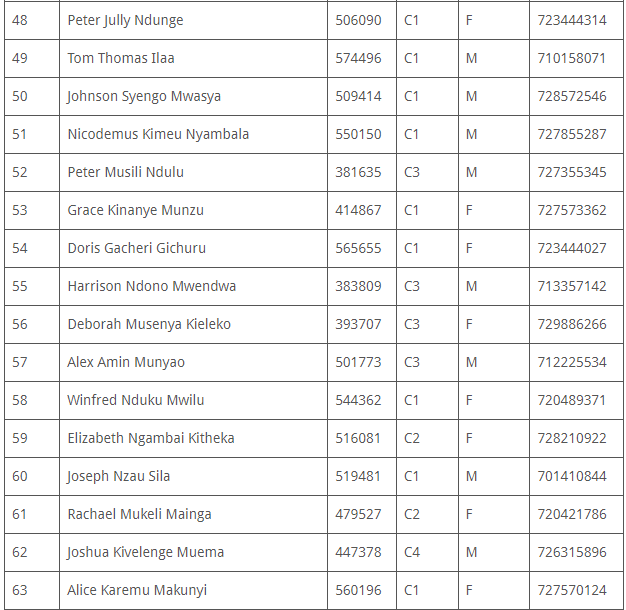 To access the full list, visit the TSC website.
About Post Author