Let Co-op Bank Fund Your Business Without Giving You A Loan
To run a business, you need money. Without money, then that will not be business as usual. Many businesses in…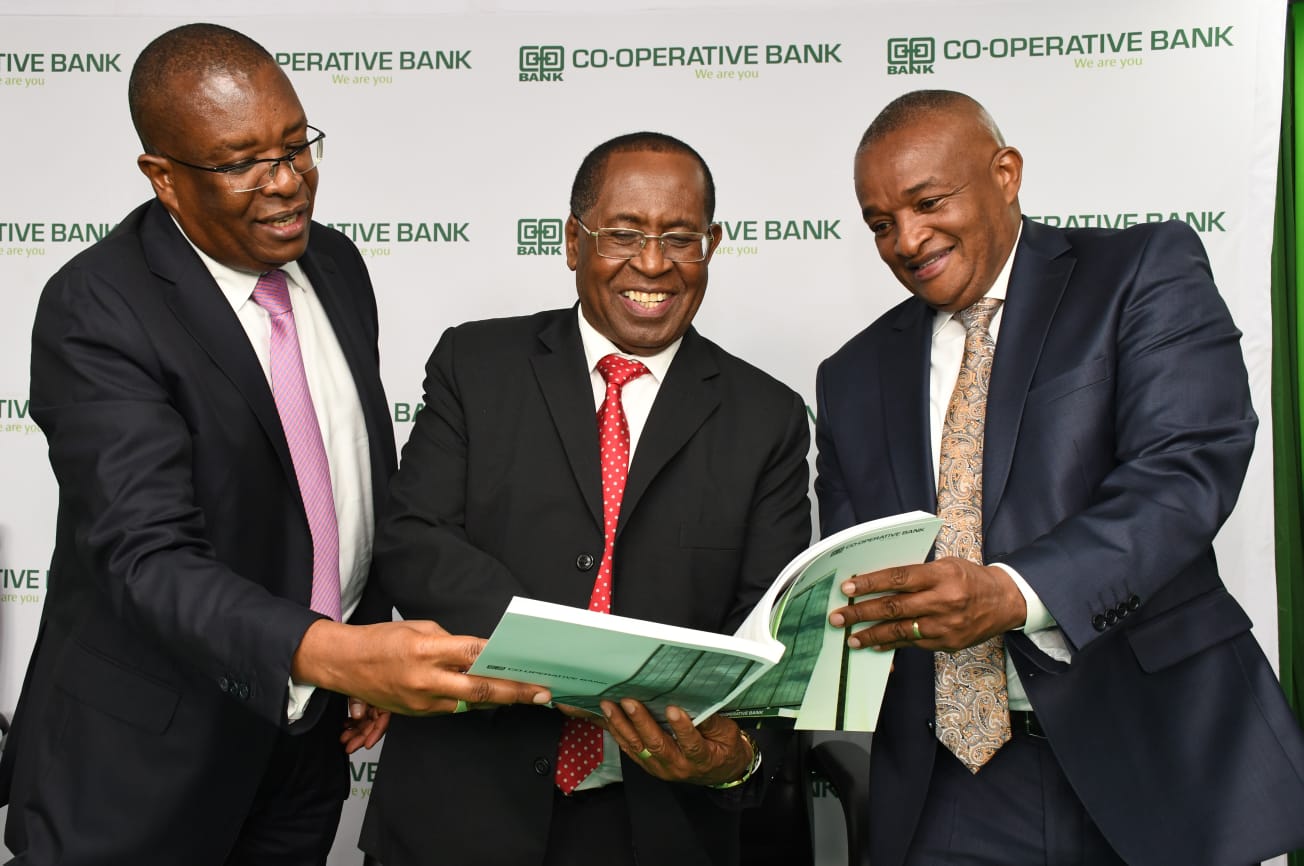 To run a business, you need money. Without money, then that will not be business as usual. Many businesses in Kenya have failed due to a lack of or inadequate funding.
Some of the major reasons quoted for collapsing of businesses in Kenya are; access to credit, access to markets, inadequate access to information, and inadequate training and coaching.
According to the Co-operative Bank of Kenya, businesses in Kenya should not collapse anymore as a result of inadequate funding. The lender says they have laid out a product that will enable businesses to fund their businesses without taking loans.
"Trade Finance is the most affordable way to fund your business without taking up a loan. Use our various instruments that are now available to all Business Customers at our branch locations, countrywide. Leave the nightmares behind."
The Trade Finance by Co-op Bank provides solutions in; LPO Financing, Bills Discounting, Invoice Discounting, Post Import Finance/Import Duty Finance, and Supply Chain Finance/Distributor Finance.
Some of the benefits of Co-op Bank's Trade Finance are; Quick processing time, Managing risk and negotiating credit terms, Flexible repayment period, Secure work permits for foreigners working for your business, and Unsecured Trade Facilities.
You will also need to have copies of the Company Directors' IDs and KRA PIN Certificates, the company's KRA PIN Certificate, Tax Compliance Certificate, Articles of Association and MOU, and Certificate by Registrar of Companies (CR12), and the latest bank statements (minimum 12 months) for other Bank Accounts held by the company and related companies.
The Co-operative Bank of Kenya representatives on standby will reach out and guide you through the process. Knowing that you urgently need the cash to run your business, as long as you have all the required documents in order, the process is quick and fast.
If you are interested in this product, here is the link https://campaign.co-opbank.co.ke/trade-finance/?utm_source=businesswatch+&utm_medium=banner&utm_id=tradefinance+ 
About Post Author