KMTC Admission Portal For March Intake Is Out
If you have a relative who was supposed to join the Kenya Medical Training College (KMTC), let them know that…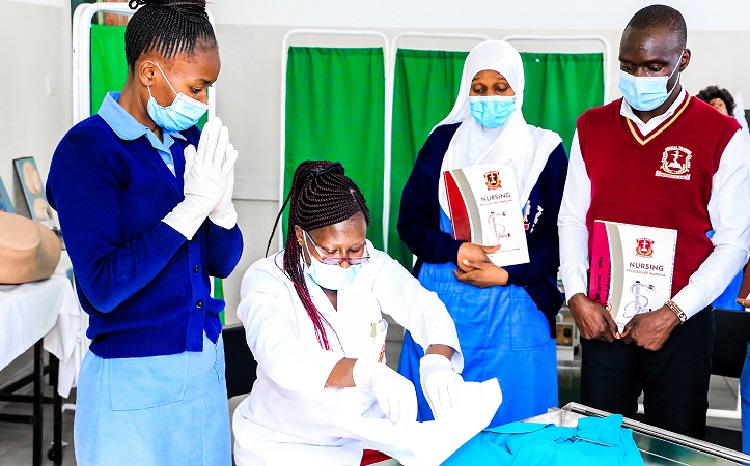 If you have a relative who was supposed to join the Kenya Medical Training College (KMTC), let them know that the admission portal for March 2023 is now live.
Candidates selected to join KMTC can now check the status of their admission letter through the KMTC Admission Portal. The full 2023 intake admission letter and list have already been made public and are ready for either download or collection.
"We are pleased to bring you information on the 2023 intake admission letter and list for Kenya Medical Training College, KMTC," said KMTC in a statement on Monday.
The names and information of accepted candidates are now available for download on the KMTC webpage. Candidates will also be able to access all the information pertaining to their admission and requirements.
Things you should know:
After the applicant's name has been verified in the portal, he or she can continue and download the admission letter via the admissions portal (URL: www.admissions.kmtc.ac.ke).
Visit the Kenya Medical Training College Admission Portal at https://admissions.kmtc.ac.ke/public/index.php/login to access the KMTC Admission Letter 2023.
Use your application details, such as your username, password, or index number, to log in.
To download and print your KUCCPS admission letter, go to the Admission Letter section.
Instead, you can download your acceptance letter process by going to https://students.kuccps.net/ to check the status of your 2023 KUCCPS admission.
All the qualified candidates can now log in to the portal to download the letters and be assured of the dates they should report.
This year, KMTC announced the launch of a new program that will train students who aspire to work as morticians in an effort to meet the growing demand within and without Kenya. Although it is not easy for Kenyans to let their kids train as morticians, experts say that given the demand, many are likely to take up the course.
About Post Author