Kenyans sent home 3,718 million dollars in 2021 according to the new data by the Central Bank of Kenya. The United States of America was the biggest source, accounting for over 63.2 percent of all remittances.
"The cumulative inflows in 2021 were a record of USD 3,718 million from USD 3,094 million in 2020, a 20.2 percent increase," the Central Bank said.
During the month of December, remittance inflow was an all-time record of 350.6 million dollars from 299.6 million dollars in December 2020. "The inflows were higher by 9.5 percent compared to the USD 320.1 million in November."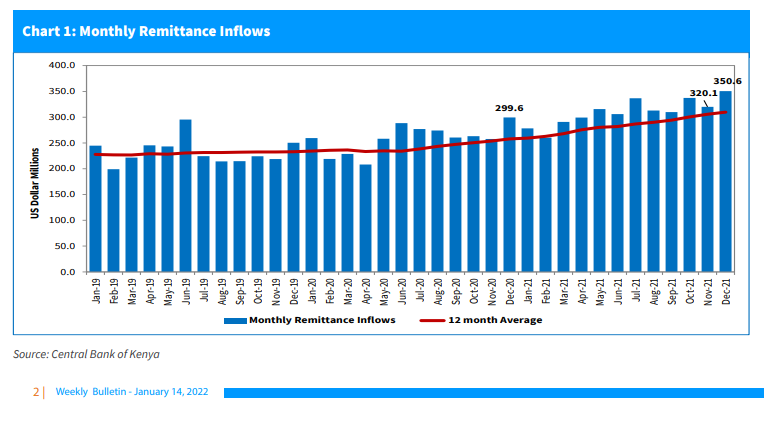 At the same time, according to the World Bank, the remittances to low and middle-income countries are projected to have grown 7.3 percent to reach 589 billion dollars in 2021.  Inflows in Sub-Saharan Africa were 6.2 percent up to $45 billion.
"Remittance flows from migrants have greatly complemented government cash transfer programs to support families suffering economic hardships during the COVID-19 crisis," said Michal Rutkowski, World Bank Global Director for Social Protection and Jobs.