Kenyan Media Failed Kenyans In Rigathi Gachagua Vs Martha Karua Debate
The debate between the deputy presidential candidate for Kenya Kwanza Rigathi Gachagua and Martha Karua of Azimio was an interesting…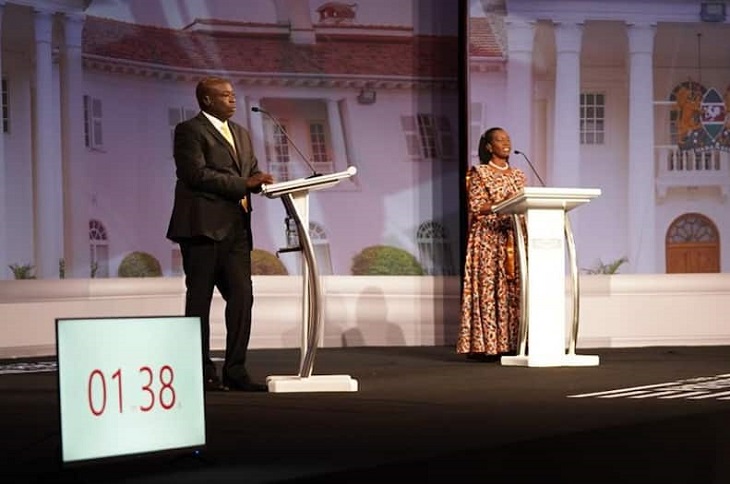 The debate between the deputy presidential candidate for Kenya Kwanza Rigathi Gachagua and Martha Karua of Azimio was an interesting one but failed to capture real issues.
During the whole 90 minutes of the debate, the moderators dwelled on petty issues that had little to no significance to Kenyans. They were more interested in theory than the real issues.
At the end of the 90 minutes, no question had been asked about the high unemployment rate in Kenya, the ballooning debt level, the state of education in the country, or strategy to grow the economy, among others.
At one point, Rigathi Gachagua told the moderators that it was time they left the rumors and focused on the real issues affecting Kenyans. But no, the "journalists" had to stick to the notes that had been handed to them.
It is important that the debate looked at the integrity issues and what needs to be done. But we all know that integrity in Kenya always disappears from the dictionaries during elections. We love both the bad boys and naughty girls.
The debate wasted a lot of time on allegations and blame games. Rigathi Gachagua kept on blaming President Uhuru Kenyatta for his woes while Martha Karua kept on calling Raila Odinga "captain".
If the organizers of this event were serious, some of the questions would have been; what are your plans to tame our public debt? How are you going to ensure that SMEs in the country flourish given that they are the pillar of the economy? What is your take on the Competency-Based Curriculum (CBC)? But there was none.
In giving credit where it is due, both candidates did well in articulating issues according to the questions asked. Martha Karua remained composed and brought in the constitution here and there. Rigathi Gachagua performed beyond expectations and even spoke with a little of an accent.
About Post Author